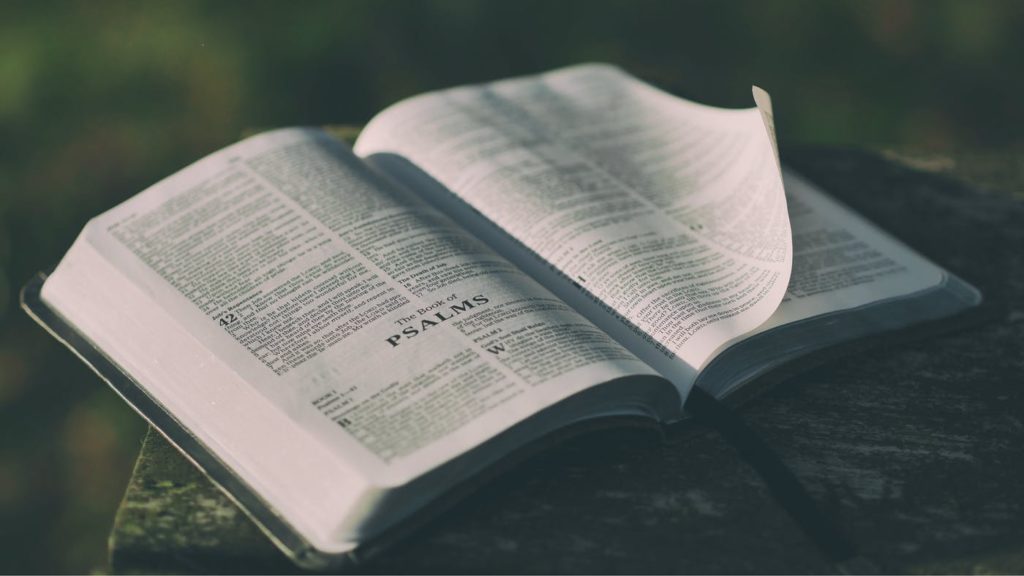 Every year at Christmas we are reminded of the remarkable prophecies concerning the birth death and resurrection of Jesus Christ, and how they substantiate His deity and the faithfulness of God.
We've established here, here, here, and here that more than 2500 years ago, the prophets Jeremiah, Isaiah, Daniel, Ezekiel and others like them foretold many events that predict the coming of Jesus Christ and which are ultimately fulfilled by Him.
Jesus clearly reveals that Messianic prophecy points to Him. He said to the Jews, "You diligently study the Scriptures because you think that by them you possess eternal life. These Scriptures testify about me, yet you refuse to come to Me to have life…if you believed Moses, you would believe Me, for he wrote about Me, (John 5:39, 46. See also: Matthew 5:17, 21:42; 21:41-45;26:24,31,56; Mark 12:10; 14:27,62; Luke 4:16-21; 18:31-33; 22:37).
Messianic prophecy is one of the many infallible proofs concerning the truth of the gospel and Christ's claims within it. Messianic prophecy shows us, among other things, the kind of Person the Messiah was to be when He came. It also reveals when and where He would arrive, and how He would be born. Here is a list of twenty-nine prophecies occurring in twenty-four hours in the experiences of Jesus of Nazareth.
He was to be sold for thirty pieces of silver (Zechariah 11:12; Matthew 26:14-15).
He was to be betrayed by a friend (Psalms 55:12-14; Matthew 26:47-50; John 13:18).
The money obtained was to be cast to the Potter (Zechariah 11:13; Matthew 27:3-10).
His disciples were to forsake Him (Zechariah 13:7; Matthew 26:56; Mark 14:27).
He was to be accused by false witnesses (Psalms 55:11,109:2; Matthew 26:59, 60).
He would be struck on the cheek with a rod (Micah 5:1; Matthew 26:67).
He was to be beaten and spat upon (Isaiah 50:6; Luke 22:64).
His appearance was to be disfigured (Isaiah 42:14; Matthew 27:29,30).
He was to be silent before His accusers (Isaiah 53:7; Matthew 27:12-14; 1 Peter 1:23).
He was to be wounded and bruised (Isaiah 53:6; Matthew 27:26, 29).
His hands and feet were to be pierced (Psalms 22:16; Luke 23:33; John 20:25-27).
He was to be crucified with the wicked (Isaiah 53:12; Mark 15:27, 28).
The people were to ridicule Him (Psalms 22:8; Matthew 27:41, 43).
The people were to be astonished (Psalms 22:17; Isaiah 52:14; Luke 23:35).
He was to pray for His persecutors (Isaiah 53:12; Psalm1 109:4; Luke 23:34).
The people were to shake their heads (Psalms 109:25; Matthew 27:39).
His garments were parted/lots cast for clothing (Psalms 22:19; John 19:24).
He was to cry: 'My God, My God, why have You forsaken me? Why are You so far from helping me, and from the words of my groaning? (Psalm 22:1; Matthew 27:46).
He was to thirst (Psalm 69:3, 21; John 19:28).
They were to give Him gall and vinegar (Psalm 69:21; Matthew 27:34; John 19:28).
He was to commit Himself to God (Psalm 31:5; Luke 23:46).
His friends stood at a distance (Psalms 38:11; Luke 23:49).
His bones were not to be broken, yet were out of joint (Psalms 34:20; Exodus 12:46; Psalms 22:14, 17; John 19:31-36).
His side was to be pierced (Zechariah 12:10; John 19:34-37).
His heart was to be broken (Psalm 22:14; John 19:34).
Darkness was to cover the land (Amos 8:9; Matthew 27:45).
He was to be buried in a rich man's tomb (Isaiah 53:9; John 10:11, 17-18, Galatians 2:20).
His death was to be voluntary (Isaiah 53:12; Psalm 40:6-8; John 10:11, 17).
His death was to be substitutionary (Isaiah 53:4-6,12; Daniel 9:26; Matthew 20:18; 1 Corinthians 15:3; 1 Peter 2:24; Revelation 1:5,6).
These events were all fulfilled in detail in 24 hours in the experience of Jesus of Nazareth. According to the law of compound probabilities, the chance that they all happened together by accident is 1 in 537,000,000.
Messianic Jewish Testimony
During the last hundred years or so many Jewish people have been brought to believe in Jesus as their Messiah as the result of studying Messianic prophecy. Here is just one example:
Mordecai S. Bergmann was brought up in the strictest of Jewish religious sects, the Chassidism. When he was fourteen, he was sent to Breslau to study under the Chief Rabbi there. Returning later to Kalisch, he applied himself diligently to the study of the Talmund. Later in life, he came to live in London, where he organized a small synagogue, and in which he ministered for two years. Taken ill, he entered a German hospital where he remained for six weeks. While there he started to read a German Bible which was on a shelf in the ward.
As a reader in the Synagogue he knew the Pentateuch and portions of the prophecies by heart. The verses in Daniel chapter 9, which record in the first portion of it Daniel's great prayer, were very familiar to him, for these verses are repeated every Monday and Tuesday by religious Jews; but the later part of the chapter which records the prophecy of the seventy weeks (of years) is never read; in fact, the rabbis pronounce a dreadful curse on anyone who investigates this prophecy. They say, 'Their bones shall rot who compute the end of time.'
Remembering this anathema, it was with fear and trembling that he went on to read the prophecy. Coming to verse 26, and reading the words, 'Messiah shall be cut off, but not for Himself' he threw the Bible down, thinking it was a Christian Bible and altered from the Hebrew original to favor their view that Jesus of Nazareth was the Jewish Messiah.
But though he did so, he could not put the words out of his mind. They sank deeper and deeper into his soul, and wherever he looked he seemed to see them in flaming Hebrew characters. The result was he was greatly disturbed in mind and heart. After a time, he again took up the Bible, and without thinking of any particular passage opened it at Isaiah chapter fifty-three. He was arrested by the words: 
By oppression and judgment He was taken away; and as for His generation, who among them considered that He was cut off out of the land of the living (stricken to His death) for the transgression of my people, to whom the stroke was due? (Isaiah 53:8).
This seemed to be the answer to that question he had been asking himself ever since he had read the words, 'Messiah shall be cut off, but not for Himself, 'and which seemed to be confronting him everywhere. For whom then, if not for Himself, was the Messiah to be cut off? Here the answer was plainly revealed to him: 'For the transgressions of my people was He stricken.'
On leaving hospital he went home, put on his phylacteries and tallith, in order to perform the prescribed prayers; but found he could not utter a single sentence of the prayer book. One message, found in Psalm 119:18 came to his mind, 'Open my eyes that I may see wonderful things in your law.' He kept on repeating it for nearly two hours. Then he left the house and walked along the street, still praying the same prayer.
The Lord led him to the home of Dr Ewald, a Jewish believer in the Lord Jesus Christ. To him he unburdened his heart. Here, for the first time, he learned that the Messiah, who was to cut off for the transgression of His people, was the Lord Jesus whom the Christian Gospels proclaimed to be the incarnate Son of God, and only Savior of sinners, and whom the Jewish nation had rejected. After studying the Messianic prophecies diligently with the help of his friend, he accepted the Lord Jesus as his Messiah and personal Savior.
As a result, he suffered much persecution at the hands of his former Jewish friends, but was uncompromisingly steadfast in his new faith, and was greatly blessed and used to win other Jews for Christ.
Here is another Testimony from Professor Barry Leventhal
In early 1966, Barry Leventhal was a young Jewish man on top of the world. As offensive captain of the UCLA football team, Barry had just led UCLA-a team predicted to finish last that year-to its first ever Rose Bowl championship.
"My life was great!" he remembers. "I was a hero. People loved me. My Jewish fraternity chose me as the national athlete of the year. And I basked in the glory of it all.
Soon after the Rose Bowl victory, Barry's best friend, Kent, said that he had come to know Jesus Christ in a personal way. "I had no idea what Kent was talking about," Barry said, "I thought he had always been a Christian. After all, he had been born into a Christian home, just as I had been born into a Jewish home. Isn't that how a person got his particular religion? You inherited it from parents."
But Barry was intrigued by the change in Kent's life, especially when Kent said to him, "Barry I want you to know that I thank God every day for the Jews."
"Why in the world would you do that? Barry asked. Kent's answer utterly surprised him."I thank God everyday for the Jews for two reasons, "Kent began.
"First, God used them to give me my Bible. And second, and most important, God used the Jews to bring His Messiah into the world, the One who died for the sins of the whole world and especially for all of my sins.
"To this day I remember the impact of those few simple but true statements, "Barry recalls.
"Genuine Christians don't hate the Jews after all. In fact, they love us and are grateful and honored that God has included them by faith into His forever family."
A few weeks later, Kent introduced Barry to Hal, the Campus Crusade for Christ leader on the UCLA campus. One day Barry and Hal were sitting in the crowded student lounge, when things got very tense.
As Hal was showing Barry that predictions of the Messiah from the Old Testament were fulfilled by Jesus, Barry blurted out loudly, "How could you do this?!"
"Do what?" Hal asked.
"Use a trick Bible!" Barry charged. "You've got a trick Bible to fool the Jews!"
"What do you mean by a 'trick Bible?" Hal asked.
Barry responded, "You Christians took those so-called messianic predictions from your own New Testament and then rewrote them into your edition of the Old Testament in order to fool the Jews. But I guarantee you; those Messianic prophecies are not in our Jewish Bible!"
"No Barry. That's not it at all," said Hal.
"No, that's trick Bible!" Barry shouted as he jumped up.
"No, it isn't!" Hal said again, amazed at the charge. "I've never had anyone say this before. Please sit down."
People began to stare.
"No, Hal. This relationship is over!"
"Barry, Barry, wait a minute. Do you have your own Tanach (a Jewish Bible)?"
"Yes, I've got one from my Bar Mitzvah. So what?"
"Why don't you write down these verses and go read them in your own Tanach?"
"Because that'll be waste of time! Barry blasted. "Those verses aren't in the Tanach!"
"Please," Hal persisted, "just write them down and check them out for yourself."
The two men volleyed back and forth until Barry—wanting to get Hal off his back-agreed to check them out. "Alright," he said as he scribbled the references down, "I'll check them out," Barry recalled, "so I should at least do that and put this Christianity thing to rest once and for all!"
That night Barry dusted off his old Tanach-the one he hadn't even opened since he was thirteen –and was shocked at what he found. Every prediction Hal had referenced was indeed in the Tanach!
Barry's initial reaction was, "I'm in deep trouble! Jesus really is the Messiah!"
But at this point, Barry's acceptance was only intellectual. He immediately began to worry about the implications if he made his discovery public. "If I accept Jesus as the Messiah, what will my parents think? What will my Jewish fraternity friends do? What will my rabbi say?"
More study was needed before Barry was ready to go public, especially on one passage that Hal had referenced several times: Isaiah 53.  As you read the passages in Isaiah 53… To whom do you think this is referring?
Barry had a good idea who this was. Reading out of his own Tanach, he was startled at the parallels to Jesus, but he was still a bit confused. He wanted to give his rabbi a chance to explain it.
"I vividly remember the first I seriously confronted Isaiah 53, or better still, the first time it seriously confronted me, " Barry explains. "Being rather confused over the identity of the Servant in Isaiah 53, I went to my local rabbi and said to him, 'Rabbi, I have met some people at school who claim that the so-called Servant in Isaiah 53 is none other than Jesus of Nazareth. But I would like to know from you, who is this Servant in Isaiah 53?"
Barry was astonished at his response. The rabbi said, "Barry, I must admit that as I read Isaiah 53, it does seem to be talking about Jesus, but since we Jews do not believe in Jesus, it can't be speaking about Jesus."
Barry didn't know a lot about formal logic at that point, but he knew enough to say to himself, "That just doesn't sound kosher to me! Not only does the rabbi's so-called reasoning sound circular, it also sounds evasive and even fearful." Today Barry observes, "There are none who are as deaf as those who do not want to hear."
The prophetic case for Christ is strengthened even further when you realize that the Old Testament predicted that God Himself would be pierced, as happened when Jesus was crucified.
As recorded by Old Testament prophet Zechariah (also written before Christ), God says, "I will pour out on the house of David and the inhabitants of Jerusalem a spirit of grace and supplication. They will look on me, the one they have pierced, and they will mourn for him as one mourns for an only child, and grieve bitterly for him as one grieves for a first son"(Zechariah 12:10).
Later Zechariah predicts that the Lord's "feet will stand on the Mount of Olives, east of Jerusalem" (Zechariah 14:4). These predictions refer to Christ's second coming, but the reference to God having been "pierced" (i.e., crucified) by the "house of David and the inhabitants of Jerusalem" obviously refers to his first coming. In fact, the apostle John quotes Zechariah 12:10 as prophetic o the crucifixion (John 19:37).
You can see why Barry realized he was "in trouble." These messianic prophecies are beyond coincidental. These are far beyond predictions any psychic could make.
Something truly supernatural is going on here, but many of his fellow Jews didn't see it. Barry realized that while the Jews have been waiting for a political messiah, they failed to recognize that the Messiah would first have to come as a lamb to be slaughtered for the sins of the world (Isaiah 53:7, 11-12; John 1:29).
With a sense of intrigue, Barry contacted Hal once more. They reviewed the messianic prophecies again, particularly Isaiah 53. Hal then offered Barry a small booklet.
"This is an account of Jesus' life by a young man who knew him and followed him," Hal said, "Why don't you read it and tell me what you think?"
Once Barry picked it up, he couldn't put it down. The story had many Jewish elements, from priests to Passover. And this Jesus was an amazing figure-a miracle worker who had great insights, and spoke with authority but with kindness as well. Barry didn't know it at the time, but he was reading the Gospel of John.
He was particularly struck with the free of eternal salvation that Jesus offers to anyone who will receive him. "Everything I ever wanted out of life I had to earn myself," Barry remembers. "And yet, here was Jesus offering himself and all his best gifts for time and eternity as free gift of his love. Who wouldn't want to embrace such an offer?"
It was April now, more than three months after that glorious Rose Bowl victory. "I suddenly realized that I nothing that withstood the test of time, let alone the test of eternity," Barry recalls. "This was most graphically demonstrated to me by the Rose Bowl victory itself. Just a few mere months after the most significant event in my life, and perhaps in my entire life, all the glory, everything involved, was now slowly fading away into a distant memory."
"Is that all there is to life?" Barry thought. And then he remembered that Jesus was offering eternal life! Barry knew intellectually that Jesus was the Messiah weeks earlier when he found those messianic prophecies in his own Tanach. But believing that Jesus was the Messiah wasn't enough (after all, even the demons know that is the Messiah (James 2.19).
Barry needed to believe in Jesus as the Messiah. In order to accept the free gift of eternal salvation from the punishment he deserved, Barry needed to take a step of the will, not just of the mind. After all, it would be unloving of God to force Barry into heaven against his will.
On the afternoon of April 24, 1966, Barry was ready to act on what the evidence told him was true. He knelt by his bed and prayed, "Jesus, I believe that you are the promised Messiah for the Jewish people and for the whole world, and so, for me as well, and that you died for my sins and that you are alive from the dead forevermore. So I now receive you into my life as my own personal Lord and Savoir. Thank you for dying in my place."
Barry says, "There was no lightning or thunder-only his personal presence and peace as he promised, which has not left me to this very day."
Since his remarkable discovery, Barry has been reaching the Jewish people with the truth that the Messiah has come. The evidence for this truth is in their Scriptures! And the examining of the evidence for those Scriptures is a focus of Southern Evangelical Seminary near Charlotte, North Carolina, where Barry currently serves as academic dean and professor.
References:
Copyright ©  F.S Coplestone,Updated and Expanded by Jem Trehern, Jesus Christ or Mohammed, Christian Focus Publications 2000, 2001, 2002, and 2011)
This second testimony is adapted from I Dont Have Enough Faith to Be An Atheist,Copyright © 2004 Norman L. Geisler & Frank Turek, Crossway Books