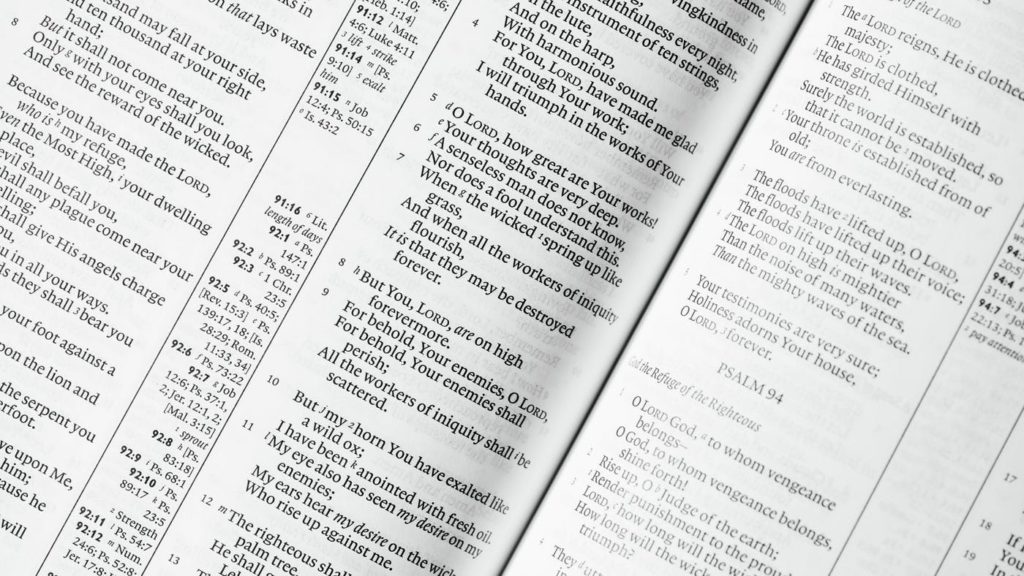 When the Lord Jesus Christ asked His disciples, Who people say that the Son of Man is? Peter's inspired confession of faith in Jesus was that He is the Christ, the Messiah-Son of the Living God (see Matthew 16:13-17).
The word 'Son' as applied to Jesus in relation to God, does not contain the physical meaning some assume it does. God is Spirit (John 4:24) and therefore 'Son' cannot refer to any physical relationship having taken place between God and Mary. John's first chapter clearly speaks of the pre-existence of Jesus:
In the beginning before all time was the Word (Christ), and the Word was with God, and the Word was God Himself. He was [continually existing] in the beginning [co-eternally] with God. All things were made and came into existence through Him; and without Him not even one thing was made that has come into being…… 

And the Word (Christ) became flesh, and lived among us; and we actually saw His glory, glory as belongs to the One and only begotten Son of the Father, (the Son who is truly unique, the only One of His kind, who is) full of grace and truth (absolutely free of deception) (John 1:1-4;14 AMP; see also John 8:58).

And listen! You will become pregnant and will give birth to a Son, and you shall call His name Jesus. He will be great (eminent) and will be called the Son of the Most High; and the Lord God will give to Him the throne of His forefather David, And He will reign over the house of Jacob throughout the ages; and of His reign there will be no end.

And Mary said to the angel, How can this be, since I have no intimacy with any man as a husband? Then the angel said to her, The Holy Spirit will come upon you, and the power of the Most High will overshadow you [like a shining cloud]; and so the holy (pure, sinless) Thing (Offspring) which shall be born of you will be called the Son of God (Luke 1:31-35).
In coming to Mary, as above Scriptures indicate, the Holy Spirit 'prepared a body' for the Pre-Incarnate Son, and so Jesus was birthed through the then virgin Mary, having no need of a human father.  Therefore, when He came into the world, He said: "Sacrifice and offering You did not desire, But a body You have prepared for Me (Hebrews 10:5).
The word 'prepared' is from Greek root 'katartizo' meaning 'to repair,' 'adjust' 'mend' and the picture we gain is of God repairing the DNA structure of an egg in the womb of Mary, prior top Christ's birth. Jesus did not put on flesh as one puts on a suit. He took flesh to Himself and became man, whilst retaining His Deity. He was a man who did not need to die-the God-man, without even a hint of sin about Him.
Why did He call Himself the Son of Man? His DNA was made up of earthly chromosomes from his earthly mother and perfectly created chromosomes from His heavenly Father. Therefore, our Lord Jesus Christ was fully human and yet fully divine. Jesus did miracles not as the Son of God but as the Son of Man, filled with the Spirit.
Throughout His life He showed us both sides of His deity. His humanity is reflected in statements that He was weary, impatient, sorrowful, appreciative and loving. Seated tired and thirsty, on the side of the well in Samaria-that's Man. Telling the Samaritan woman all about herself-that's God. Lying and sleeping in a fishing boat during the storm, that's Man. Standing up and stilling the waves-that's God. Going for a rest in the hills about Capernaum- that's Man. Feeding the five thousand-that's God. Also the human side of Him was subject to temptation, remember temptation is not sin.
As he walked the streets of Palestine in those days, His features would no doubt have been clearly Jewish (from Mary), yet hidden within would have been a distinctive glow of heaven reflected in His knowledge and use of the Scriptures (from God, His Father).
The belief that Jesus was a literal Son of God (through intercourse) comes from erroneous teaching circulating between 570 CE-632 CE. It was never a view that Christians held, and Scripture shows that the Jews were not offended by the term 'Son of God' as if they thought it meant that God produced a Son. However, what did cause offense amongst many Jews was Jesus' claim to be the Son of God in a unique sense. Both angles and believers are called 'sons of God' and Israel as a nation was called by God, 'my Son.'
Now it came to pass, when men began to multiply on the face of the earth, and daughters were born to them, that the sons of God saw the daughters of men, that they were beautiful; and they took wives for themselves of all whom they chose (Genesis 6:1-2).

Then you shall say to Pharaoh, 'Thus says the Lord: "Israel is My son, My firstborn.  So I say to you, let My son go that he may serve Me. But if you refuse to let him go, indeed I will kill your son, your firstborn (Exodus 4:22-23).

Now there was a day when the sons of God came to present themselves before the Lord, and Satan also came among them (Job 1:6).
The Uniqueness of Jesus' Sonship
However, Jesus claimed to be the Son of God in a unique sense:
Most assuredly, I say to you, the Son can do nothing of Himself, but what He sees the Father do; for whatever He does, the Son also does in like manner.  For the Father loves the Son, and shows Him all things that He Himself does; and He will show Him greater works than these, that you may marvel ( John 5:19-20).


For as the Father raises the dead and gives life to them, even so the Son gives life to whom He will. For the Father judges no one, but has committed all judgment to the Son, that all should honor the Son just as they honor the Father. He who does not honor the Son does not honor the Father who sent Him (John 5:19-23).

Then last of all he sent his son to them, saying, 'They will respect my son.' But when the vine dressers saw the son, they said among themselves, 'This is the heir. Come, let us kill him and seize his inheritance (Matthew 21:37-38).

The kingdom of heaven is like a certain king who arranged a marriage for his son… (Matthew 22:2).

Therefore still having one son, his beloved, he also sent him to them last, saying, 'They will respect my son' (Mark 12:6).

For God so loved the world that He gave His only begotten Son, that whoever believes in Him should not perish but have everlasting life (John 3:16).
In John 1:18 Jesus is spoken of as 'God, the One and Only, who is at the Father's side,' and John 3:16 speaks of God's 'one and only Son'. Here, according to F.S Coplestone, in looking at the Greek, we find the words 'one and only' coming from the Greek word 'monogenes,' meaning 'single of its kind only' 'only begotten'. The reason that John uses this particular word is because it implies that Jesus is not just a creature.
The word 'monogones,' is that of bringing about something which can only be the same as yourself. For example a man and a woman produce human children, and chicken produce eggs, which turn into chicken and so on. Hence John conveys the deity of Christ in the use of this word. We then combine this with John's Jewish roots and find that the Semitic and oriental ideas of likeness, or sameness of nature, and equality of being, are always implied in the usage of the terms Father and Son.
The title 'Son' given to the Second Person of the Trinity is not given to signify temporal derivation from the Father, but to signify His obedience to the will of the Father in becoming incarnate in our humanity. In doing this, He is able to meet the claims of the Law and fulfill His purpose in redemption. The uniqueness of Jesus' Sonship can also be seen from scriptures as Matthew 11:27:
All things have been delivered to Me by My Father, and no one knows the Son except the Father. Nor does anyone know the Father except the Son, and the one to whom the Son wills to reveal Him.
You remember how the angels said to the shepherds on the plains of Bethlehem:
Then the angel said to them, "Do not be afraid, for behold, I bring you good tidings of great joy which will be to all people. For there is born to you this day in the city of David a Savoir, who is Christ the Lord (Luke 2:10-11).

Seven hundred years before Christ's birth, you will find these words:  "I, even I, am the Lord, And besides Me there is no Savior (Isaiah 43:11).

Again, in the First Epistle of John (4:14) we read: "And we have seen and testify that the Father has sent the Son as Savior of the world."
The Jews themselves claimed that God was their Father (John 8:41), on the basis of passages as Exodus 4:22 and Isaiah 1:2. Yet their desire to kill Jesus 'for calling God His own Father' shows that they understood Jesus to be claiming a totally different kind of Sonship (hence John 3:16): For God so greatly loved and dearly prized the world that He even gave up His only begotten (unique) Son, so that whoever believes in (trusts in, clings to, relies on) Him shall not perish (come to destruction, be lost) but have eternal (everlasting) life. His claim was to divine Sonship. Thus it was a claim to being equal with God.
In John 8:56-59 there is another instance of the Jews accusing Christ of claiming Deity after He said,  Your forefather Abraham was extremely happy at the hope and prospect of seeing My day (My incarnation); and he did see it and was delighted…. I assure you, most solemnly I tell you, 'before Abraham was born, I AM,' this being the name by which God made Himself known to the children of Israel (see Exodus 3:13-14).
The Divinity of Our Lord
Henry Parry Liddon, in his book, The Divinity of Our Lord Jesus Christ writes,
Our Lord says not:  "Before Abraham was, I was," but "I AM." He claims pre-existence indeed, but He does not merely claim pre-existence. He unveils a consciousness of Eternal Being. He speaks as if one to whom time has no effect, for whom it has no meaning. He is the "I AM" of ancient Israel. He knows no past, as He knows no future; He is the unbeginning, unending Being; He is the Eternal "NOW." This is the plain sense of His language.
From what has been studied so far, it is easy to see that John knew exactly what he was saying when he called Jesus the Word or 'Logos.' Given the erroneous teaching which was being spread about, John was concerned to silence once and for all speculation concerning Jesus' identity. That's why he repeatedly indicated the fact that Jesus is the Son of God. In this way John identifies Jesus as the essence of God's revelation as He lived in this world.
In contrast to the prophets, who repeatedly asserted "Thus says the Lord," Jesus was unique in asserting 'I AM' in His messages. This is not just a personal claim. The phrase sounds so much like the name by which God revealed himself that using it directly led to assassination attempts and ultimate execution for Jesus (John 8: 58– 59; Mark 14: 62– 63). That it was intended to indicate shared divinity and equality with God is confirmed in Revelation by Father and Son claiming exactly the same titles: for example, 'Alpha and Omega' (1: 8 and 22: 13).
In Jesus we see the Word of God made flesh –the Pre-Incarnate Son limiting Himself, humbling Himself and coming in the likeness of Man so that we can have light and life instead of chaos and darkness. As Geoffrey Grogan writes:
He was one with us because divine power was channeled into His human life through the mediation of the Spirit (Luke 4:13 and Ephesians 3:20). He was unlike us because the true source of His power was His own divine being, while for us, the power of God is a gift of His grace, His favor, which we do not deserve (2 Corinthians 12). Incarnation (God becoming Man) is the key to the first, and indwelling (God living in man) the key to the second. This makes Him truly human and yet truly divine.
Jesus came as a man under the Law, whilst retaining His Deity, so that we could come out from under condemnation and exchange rags for riches. Through Jesus we turn away from sin, and towards a loving and benevolent God, and it is in Jesus that we see the love and compassion, and the power and life of God in action within the limitations of the flesh.
He was birthed into this world to save us. Mathew tells us, For that which was conceived in Mary was of (from out of) the Holy Spirit). "She will bear a Son, and you shall call His name Jesus the Greek form of the Hebrew Joshua, which means Savoir, for He will save His people from their sins (that is, prevent them from failing and missing the true end and scope of life, which is God)" (Matthew 1:21 AMP).
He did not think His riches were a treasure to be held on to; instead He limited Himself and lived for the Father, enabling us to enter into fellowship with God when we place our trust and faith in Him.