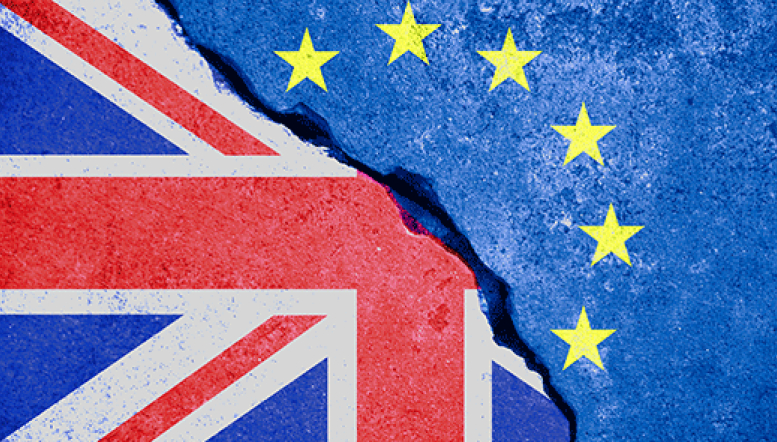 But what is its spiritual significance?
The Prime Minister deserves our congratulations for her tenacity and skill in reaching agreement with the European Union to enable the Brexit negotiations to proceed to the next stage.
She has certainly worked incredibly hard together with David Davis and the team of negotiators to achieve this breakthrough despite all the derogatory comments of her critics and the wiles of her political opponents and the anti-Brexiteers.
According to reports this morning, Mrs May worked through the night to ensure full agreement on the Irish border before catching a plane from Northolt to Brussels for the final talks with Mr Tusk that resulted in the announcement from both of them that agreement had been reached.
Of course, this does not mean that Britain is finally out of the European Union, but it is a very significant step in that direction, which has been achieved despite enormous opposition from secular humanists determined to keep Britain under the control of the EU. This agreement recognises that Britain will leave the European Union in 15 months' time, with or without a trade agreement, which has yet to be negotiated. That is the political and social significance of today's announcement.
The Question Christians Should Ask
The question that Christians will be asking is, what is the spiritual significance of the announcement? If we think back to the Referendum of 2016 our conclusion in this magazine was that the two most significant factors that guided that result were a movement of social change and a powerful spiritual input.
The social factor was the rising tide of populism in Europe and the USA. In Britain it was the anti-establishment sentiment among ordinary working people that strongly influenced the vote. But of even greater significance was the spiritual factor – the prayers of Bible-believing Christians who were convinced that God was giving the nation an opportunity of shaking off the shackles of the secularist, humanist European Union.
We have said many times in our articles that the Brexit battle is primarily a spiritual battle and evidence of this has certainly been seen as powerful personalities and media commentators have conspired to undermine the negotiations with the EU. But despite all the opposition, against all the odds and forecasts of doom and gloom, agreement has been reached that Britain will leave the European Union.
God's Blessing?
Is this a sign of God's blessing? I personally do not think that it is. I believe it is a sign of God's mercy in the midst of judgment, which is what many Christians have been praying for. We know quite well that Britain is a nation that has despised its Judeo-Christian heritage. Successive governments have followed humanist agendas and deliberately turned away from biblical principles and values that are enshrined in our history.
Nevertheless, the God whom we know as the God of Creation, who holds the nations in his hands and guides their destiny if they put their trust in him, does hear and heed the prayers of his servants, even if they are but a tiny minority. The God who has been revealed to us through the prophets of Israel and supremely through our Lord Jesus Christ is a God who does not depend upon demographic majorities.
In fact, God loves to work through small numbers, as he has demonstrated time and again in history.
So what of the future? I still cannot pray for a great outpouring of blessings and prosperity upon the nation because I have not yet seen any signs of repentance – or even calls for such repentance from our Church leaders! I can nevertheless give heartfelt thanks to God for his mercy in still watching over this nation and allowing us the opportunity of regaining our sovereignty and having another chance to renounce some of the evil laws that we have put upon the Statute Book in the past 40 years.
There is Hope Yet
The agreement that has been reached today is an historic moment that not only has political and social significance, but has spiritual significance in showing us that God still has a purpose for this nation.
It remains to be seen whether or not our leaders recognise the hand of God in this – even to the extent of putting a little group of Bible-believing Christians, the DUP, holding the balance of power that enables the Government to continue.
Today is a day when we can rejoice greatly in the goodness of God and in his love and mercy. But we should not forget that his kindness is supposed to lead us to repentance (Rom 2:4). Let's commit afresh to pray for this today.
Copyright © 207, Dr Clifford Hill Prophecy Today UK-All rights reserved.