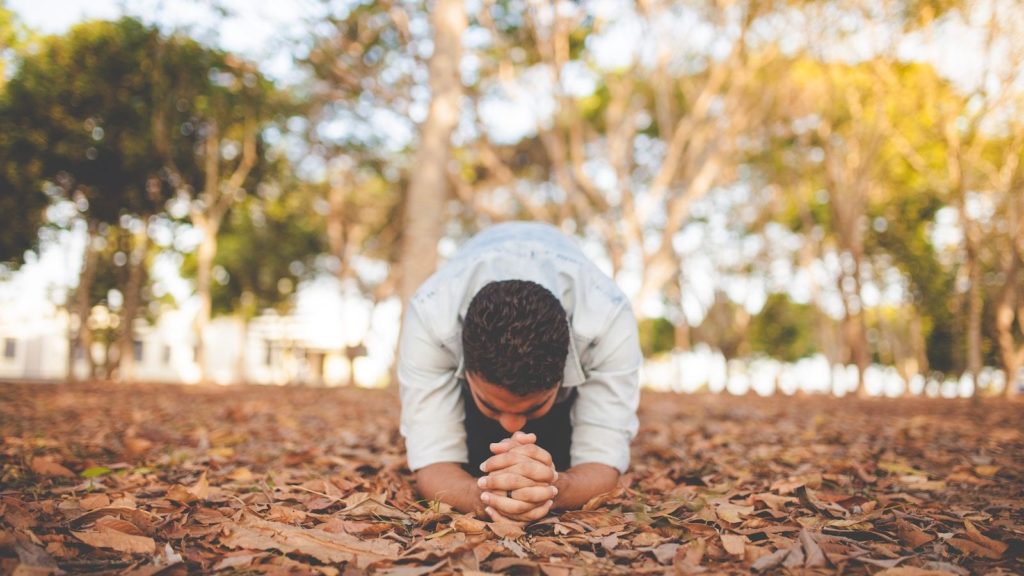 The power of prayer and fasting are not confined to the Old Testament kings and prophets, or the life of our Lord Jesus Christ and the apostles. The testimony to the power of prayer runs through all the long history of Christianity. It shapes the lives and the history of nations, and most of us have seen it demonstrated in our experience on many occasions.
In this post, we shall look at some examples in which different nations and political factors were involved. One of these situations was given by Bible teacher and scholar Derek Prince in his book, Shaping History Through Prayer and Fasting.
Derek Prince and his wife Lydia served as educational missionaries in Kenya East Africa from 1957 to 1961, and Derek was also the principal of a teacher training college in Western Kenya. The Scriptures tell us that behind human government, politics and historical events, families, communities there are influences of demonic forces.
For though we walk in the flesh, we do not war according to the flesh. For the weapons of our warfare are not carnal but mighty in God for pulling down strongholds, casting down arguments and every high thing that exalts itself against the knowledge of God, bringing every thought into captivity to the obedience of Christ (2 Corinthians 10:3-5 NKJV).
The End of Stalin's Era
From 1949 to 1956, I was pastor of a congregation in London, England. I retained a special interest in God's dealings with the Jewish people, which had first been kindled by my experiences in Jerusalem at the time of the birth of the state of Israel.
Early in 1953, I received information from reliable sources that Josef Stalin, who at the time ruled the Soviet Union as an unchallenged dictator, was planning a systematic purge directed against the Russian Jews. As I mediated on this situation, the Lord reminded me of Paul's exhortation to the gentile Christians concerning the Jews:
Just as you were once disobedient and rebellious toward God but now have obtained His mercy, through their disobedience, So they also now are being disobedient when you are receiving mercy, that they in turn may one day, through the mercy you are enjoying, also receive mercy that they may share the mercy which has been shown to you—through you as messengers of the Gospel to them (Romans 11: 30-31 AMP).
Somehow, I felt that God was laying at my door the responsibility for the Jews in Russia. I shared my feelings with the leaders of a few small prayer groups, in various parts of Britain, who also had a special concern for the Jews. Eventually, we decided to set aside one day for special prayer and fasting on behalf of the Russian Jews.
I do not recall the exact date chosen but I believe it was a Thursday. All the members of our groups voluntarily committed themselves to abstain from food that day and to devote special time to prayer for God's intervention on behalf of the Jews in Russia. Our congregation met that evening for group prayer devoted primarily to that topic.
There was no particularly dramatic spiritual manifestation in the meeting, no special sense of being "blessed" or emotionally stirred. But within two weeks from that day, the course of history inside Russia was changed by one decisive even: the death of Stalin. He was seventy-three years old. No advance warning of is sickness or impending death was given to the Russian people. Up to the last moment, sixteen of Russia's most skilled doctors fought to save his life, but in vain. The cause of death was said to be a brain haemorrhage.
Let it be clearly stated that no member of any of our groups prayed for the death of Stalin. We simply committed the situation inside Russia to God, and trusted His wisdom for the answer that was needed. Nevertheless, I am convinced that God's answer came in the form of Stalin's death.
King Herod
In Acts chapter 12, a somewhat similar answer to the prayers of the early church is recorded. King Herod had the apostle James, brother of John, executed. Then he proceeded to arrest Peter and hold him for execution immediately after the Passover. At this point, the church in Jerusalem applied themselves to earnest, persistent prayer on Peter's behalf.
As a result, God intervened supernaturally through an angelic visitation, and Peter was delivered out of the prison. In this way, the prayers of the church for Peter were answered, but still remained for God to deal with Herod.
In the closing verses of the chapter, Luke gives a vivid picture of Herod, arrayed in his royal apparel, making a speech to the people of Tyre and Sidon. At the end of his oration, the people applauded, shouting, "It is the voice of a god, and not of a man" (Acts 12:22 KJV). Puffed with conceit at his own achievements, Herod accepted the applause. However, the record concludes, "Immediately and angel of the Lord struck him down because he did not give God the glory" (12:23). And in fearful internal agony he died. The outworking of the power of prayer in human history can at times be swift and terrible.
It remains to point out the consequences of Stalin's death. The planned purge of Russian Jews was not carried out. Instead, a period of change in internal Russian policy was initiated, so significant and far-reaching that it later came to be known as the era of "desalinization."
In due course, Stalin's successor and former associate, Khrushchev, denounced Stalin as a cruel and unjust persecutor of the Russian people. Later, Stalin's daughter, who had been raised under the teaching of atheistic communism, fled from her native land and sought refuge in the country that her father had persistently abused. She further professed her faith in a crucified Jew, whose followers her father had cruelly persecuted.
Kenya's Birth Pangs
From 1957-1961, Kenya was still painfully struggling to recover from the bloody agonies of the Mau Mau movement, which had created bitter mistrust and hatred, not only between Africans and Europeans, but also among many of the various African tribes. At the same time, the country was being hastily prepared for the end of British rule and for national independence. This was eventually achieved in 1963.
In 1960, the Belgian Congo, which is to the west of Kenya, gained its independence. Without adequate preparation, the various African groups inside the Congo were unable to meet the demands of self-government, and were plunged into a protracted series of bloody internal wars. Many of the European residents of Congo fled eastward into Kenya, bringing with them gruesome pictures of the strife and chaos they had left behind them.
Against this background, the forecasts of the political experts for the future of Kenya were dark indeed. It was generally predicted that Kenya would follow the unhappy course of the Congo, but with problems made even more serious by the internal antagonisms that were the legacy of Mau Mau.
In August 1960, I was one of a number of missionaries ministering at a week-long convention for African young people held in western Kenya. There were about two hundred young Africans in attendance, most whom were either teachers or students. A considerable number of these were either students or former students from Teacher Training College of which I was the principal.
The convention ended on a Sunday. In the final service that evening, we witnessed a fulfilment if Joel's prophecy, quoted by Peter:
And it shall come to pass in the last days, saith God, I will pour out my Spirit upon all flesh: and you sons and daughters shall prophesy, and you young men shall see visions, and your old men shall dream dreams (Acts 2:17 KJV).
A missionary colleague from Canada brought the closing address, which was translated into Swahili by a young man named Wilson Mamboleo, who had recently graduated from our Teacher Training College.
The first two hours of the service followed a normal pattern, but after the close of the missionary's address, the Holy Spirit moved with sovereign power and lifted the meeting onto a supernatural plane. For the next two hours, almost the whole group of more than two hundred people continued in spontaneous worship and prayer without any visible human leadership.
Tell them to Pray for Kenya
At this certain point, the conviction came to me that, as a group, we had touched God, and that His power was at our disposal. God spoke to my spirit, and said, "Do not let them make the same mistake that Pentecostals have so often made in the past, by squandering My power in spiritual self-indulgence. Tell them to pray for the future of Kenya."
I began to make my way to the platform, intending to deliver to the whole group the message that I felt God had given me. On the way, I passed Lydia, who was sitting beside the aisle. She put her hand and stopped me.
"What do you want?" I asked her.
"Tell them to pray for Kenya," she said
"That's just what I'm going up to the platform for,"
I realized that God had spoken to my wife at the same time that He had spoken to me, and I accepted this confirmation of His direction.
Reaching to the platform, I called the whole group to silence and presented God's challenge to them. "You are the future leaders of your people," I told them, "both in the field of education and also in the field of religion. The Bible places upon you, as Christians, the responsibility to pray for your country and its government. Your country is now facing the most critical period in its period in its history. Let us unit together in praying for the future of Kenya."
Wilson Mamboleo was with me on the platform, translating my words into Swahili. When the time came to pray, he knelt down beside me. As I led in prayer, almost every person present joined me in praying out loud. The combined volume of voices rising in prayer reminded me of the passage in Revelation 19:6: "And I heard as it were the voice of a great multitude and as the voice of many waters, and as the voice of mighty thundering"
The sound of prayer swelled to a crescendo, then suddenly ceased. It was as if some invisible conductor had brought down his baton.
After a few moments of silence, Wilson stood up and spoke to the congregation. "I want to tell you what the Lord showed me while we were praying," he said. I realized that God had given him a vision as he knelt beside me in prayer.
For many days after that, I continued to meditate on what Wilson had told us. I realized that Wilson's vision was in some ways similar to one recorded in Zechariah 1:7-11. I asked Wilson whether he was familiar with this passage of Zechariah, and he replied that he was not. I gradually concluded that by this vision, God had granted us an assurance that He had heard our prayers for Kenya, and that He would intervene in some definite way on behalf of the country. Subsequent events in Kenya's history have confirmed that this was so.
During this period of British rule, Kenya was one of three states that made up British East Africa. The other two states were Uganda to the west and Tanganyika to the south. (Tanganyika was later renamed Tanzania.) Kenya eventually achieved her independence on December 12, 1963. The other two states had already achieved independence somewhat earlier.  The following are some of them:
Kenya eventually achieved Independence, and immediately after Independence was declared, a national government was duly elected in Kenya, with Jomo Kenyatta as the nation's first president.
In January 1964, the vision that Wilson saw was further fulfilled by two bloody revolutions one in Zanzibar, off Kenya's east coast, that resulted in an overthrow of the Sultan of Zanzibar and another movement gripped the national army of Tanzania. The aim of was to overthrow the newly elected government in Kenya and replace it by a military dictatorship under communist control.
During this critical point, Kenya's new president, Jomo Kenyatta, acted with wisdom and firmness. He enlisted the help of the British army, and he suppressed the revolutionary movement in the Kenyan army and restored law and order throughout the country. Therefore, the authority of Kenya's duly-elected government was preserved, and the communist attempt at a military take-over was completely foiled.
In Wilson's vision, the red horses that turned away from Kenya moved towards the north. Northward along the African coast from Kenya lies Somalia. The kind of communist military coup that failed in Kenya was successful in Somalia. Someone later described Somalia as "a communist military camp" (which I might add is still communist failed state up to this very day).
The other countries bordering on Kenya have likewise experienced serious problem. To the south, in Tanzania strong communist influence has brought about various limitations of political problems. To the south, in Tanzania, strong communist influence has brought about various limitations of political freedom. To the west, in Uganda, there had been a history of unstable governments and internal tribal clashes, with a very determined effort by the Moslems to gain control of the country and to make Islam the official religion of the nation. Yet in the midst of all this, Kenya succeeded in combining order and progress with a high degree of political and religious liberty to a remarkable extent.
The attitude of Kenya's government toward Christianity since that time had been consistently friendly and cooperative. Although President Kenyatta did not profess to be a Christian, he officially invited the various Christian bodies in Kenya to teach the message of Christianity in every government school in the country. In many ways, Kenya has become strategically located centre from which trained national Christians are able to move out with the gospel message to all the surrounding countries.
The local media through an edition of the English London Times gave an a special sixteen-page supplement that dealt exclusively with Kenya, the theme of this supplement was that Kenya had proved to be one of the stable and successful of nearly fifty nations that had emerged on the continent of Africa since the end of World War II.
Derek Prince says, "as I turned each page of the supplement, I seemed to hear the inaudible voice of God within my spirit, saying, "This is what I can do when Christians pray with faith for the government of their nation."
Derek Prince wrote to Wilson Mamboleo in Nairobi outlining his recollection of the vision God had given him in 1960, and I asked him to indicate any ways in which I could make my account more accurate. I also asked him if he had any comments to make on the then present situation in Kenya and these are some extracts from his reply as recorded by Derek Prince on 30 June 1972:
At this time Kenya is leading a peaceful life. Economic development is steadily growing. Foreign investment is in a healthy structure. Business among the African people is booming in every town in the country. The success which is being achieved in Kenya is because of the stability of the present government led by His Excellency the President, "Mzee" Jomo Kenyatta.
God chose this man to lead our nation at such a time as this, and I, as well as many other faithful Christians in the country, do pray for him, that God may grant him wisdom. Many people in the country do not have an answer who would be a successor to President Kenyatta, when his days are over. In the eyes of men, there is no man of his caliber who will have such a commanding leadership, accepted by all his countrymen, as Kenyatta. However, I do believe, and this is what I tell those I meet, that "God will provide" a man—but only as a result of persistent prayer of the saints.
We thank God that Kenya enjoys more freedom to worship God in the way a person is led, than the other neighbouring states. In Tanzania, religion—and especially Christianity is being suppressed. Open-air evangelistic meetings are not are not allowed unless one has a valid permit from the authorities….In Uganda, the military government which was led by General Amin, a Moslem was urging all religious bodies to become ecumenical. At one time he made a mixture of worship–Moslem prayers were conducted in a Christian church, and the General himself attended the prayers.
The military government of Somalia is a socialist type of government. Somalia had communist ties with the communist countries of the East—the Soviet Union and Red China. Large amounts of financial and material aids are given to Somalia, just as Tanzania receives its aid from China (including military training and supplies of Chinese MIG fighters)
Over the past years, the history of Kenya and the surrounding nations has demonstrated the exact outworking of the vision that God gave to Wilson in 1960. The intervention of God on behalf of Kenya came through a group of Christians who united together to pray, in accordance with Scripture, for the government and destiny of their nation.
The words of Wilson's vision confirm what all African and other nations need: "Only the supernatural power of the prayer of My people can turn away the troubles that are coming upon Kenya." Is there not good reason to believe that these words apply just as much to your country and to mine?
It is the gospel of Jesus Christ combined with prayer, fasting, intercession, and discipleship that can change the destiny of any nation. For instance, the political and social crisis going on in Uganda and Kenya and elsewhere in the world today cannot be fought using mere human and intellectual effort. It will take the supernatural power of divine grace operating in our souls by the Holy Spirit.
One Last Example
John Knox and Queen Mary of England
John Knox (1505- 1572) was) was a Scottish minister, theologian, and writer who was a leader of the country's Reformation. In 1557, Knox had found himself confronted with a Queen of England, a Queen of Scotland, and a Queen-Regent in Scotland—all of them ladies immersed in Catholicism, and each in a position which, in his view, implied the duty of selecting religion for all her lieges.  He thought he found a mitigation in the view (held by thinkers and publicists at the time) that women should not be entrusted with such a power.
According to his view women would not be sovereigns at all. But, in truth, this was but one branch of the general grievance of arbitrary power in that age. The Reformation took place, we must always remember, at a time when the hereditary authority of kings was greater than either before or since. And this arbitrary power of one man became, if possible, a little more absurd when it happened to be the power of one woman-Catherine of Aragon aka Queen Mary though we've come to know her by her nickname–Blood Mary.
The pulpit in those days could sometimes combine the functions of free Parliament and free press. And in one of the great sermons before the assembled lords, he offended Queen Mary who was a staunch Catholic by driving right at heart of the situation: divorcing England from the Roman Catholic Church by any means possible and her marriage to Philip II of Spain. In fact when Queen Mary heard that he had preaching against her proposed marriage to Philip, Mary began scolding Knox, and then she burst into tears.
"I have borne with you; she said most truly, "in all your rigorous manner of speaking; I have sought your favour by all possible means." "True it is, madam," he answered, "your Grace and I have been at divers controversies, in which I never perceived your Grace to be offended at me." "What has this got to do with my marriage?" she asked, and "What about this commonwealth? "A subject born within the same, Madam," Knox replied.
Knox noted that though he was not of noble birth, he had the same duty as any subject to warn of dangers to the realm. When Mary started to cry again, he said, "Madam, in God's presence I speak: I never delighted in the weeping of any of God's creatures; yea I can scarcely well abide the tears of my own boys whom my own hand corrects, much less can I rejoice in your Majesty's weeping." He added that he would rather endure her tears, however, than remain silent and "betray my Commonwealth". At this, Mary ordered him out of the room.
But apart from political and religious views, John Knox was a man famous for his power in prayer, so that Queen Mary of England used to say that she feared his prayers more than all the armies of Europe. And events showed that she had reason to do it. He used to be in such agony for the deliverance of his country, that he could not sleep. He had a place in his garden where he used to go to pray.
One night he and several friends were praying together, and as they prayed, Knox spoke and said that deliverance had come. He could not tell what had happened, but he felt something had taken place, for God had heard their prayers. What was it? Why, the next news they had was, that Mary was dead!
God has intervened in many instances in English history in order to ensure that the Protestant Christian position in England should continue to be maintained. There had been plot after plot in England to overthrow her protestant Queen and to reintroduce the Roman Catholic faith in the realm, and all these attempts had been encouraged by King Phillip himself, by the Pope, and by English Roman Catholic exiles operating against England from the Continent. But God in His mercy gave England the victory.
In America, the Pilgrims knew that they would face all kinds of challenges in their pilgrimage, therefore they had to rely on the Lord's mercy and faithfulness in shaping the destiny of the nation. So they set aside special days of pouring out prayers and fasting to the Lord with great fervency and abundance of tears. Both spiritually and politically, they "raised up the foundations of many generations" (see Isaiah 58:12).  Four centuries later, the people of the United States are still building on the foundations that the Pilgrims laid.
The same spiritual principles of prayer and fasting that we have proved in Russia, Kenya, England, America and many other nations still work in our world today.
However, we need to be reminded that the spiritual condition of the church determines the political, economic, and social condition in the nation in which that church exists. There are no solutions for a nation in critical decline outside of Christ and the Word of God.
Without faith, repentance, and a return to God in submission to His Laws in politicians and people, neither appealing "charismatic" politicians nor referendums by the people have any substance. So long as the church of Jesus Christ worldwide is from backslidden to apostate, I don't think there are any workable answers to the road to serfdom that we are on today.
We need to declare sacred and solemn assemblies of repentance and corporate fasting in our respective nations— a time set aside for rending our hearts before the Lord.
For the Lord is gracious and merciful, slow to anger, and abounding in loving-kindness; and He revokes His sentence of evil when His conditions are met. Who knows but what He will turn, revoke our sentence of evil, and leave a blessing behind Him giving us the means with which to serve Him, even a cereal or meal offering and a drink offering for the Lord, our God (see Joel 2:13-14).
Until next time…The Lord willing