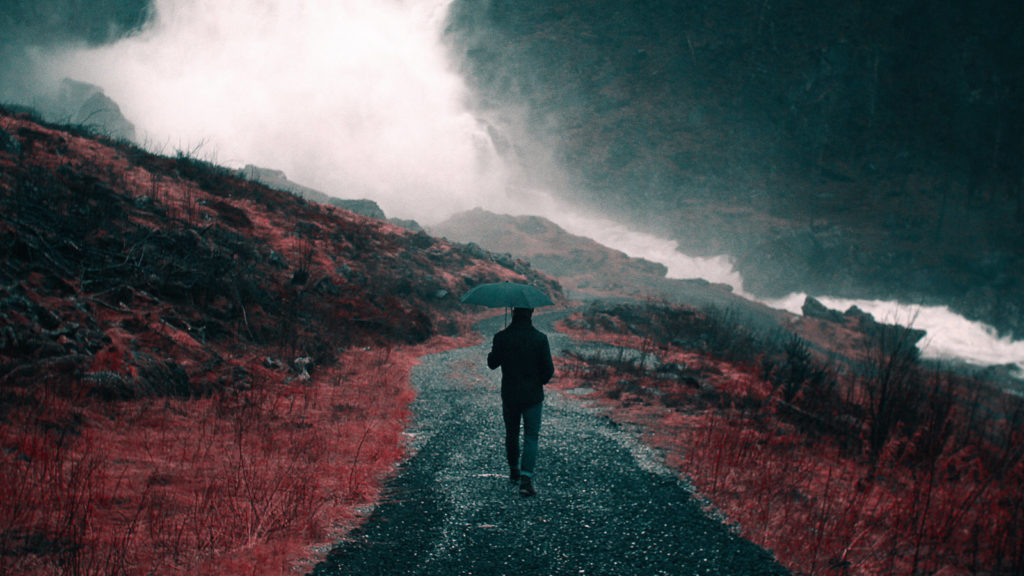 All Christians suffer, and don't it count it strange when afflictions come, either you have, you are, or you will through many tribulations enter the Kingdom of God. After an extensive tour of the United States, the well known German pastor Helmut Thielicke was asked what he saw as the greatest defect among American Christians. He replied, " They have an inadequate view of suffering." I think I have come to agree with him. We all seek to avoid this subject as much as possible.
Actually, the Scriptures make it very clear that Christians are subject to all the causes of suffering common to men, plus the added persecution that comes with taking a clear stand for Christ.
When you read and study the New Testament, you will find three words used which all embrace trouble. They are suffering, tribulation and endurance, these words differ but each of them practically means trouble of some kind. The Lord made it very clear to His disciples that tribulation belonged to the world, and they could not hope to escape it, or that they should not expect to be carried through this life on flowery beds on ease. He told them to have peace, and to be of good cheer; because He had overcome the world and its tribulations, so they might do the same. That is the encouragement from the Lord.
These things I have spoken unto you, that in me ye might have peace. In the world ye shall have tribulation: but be of good cheer; I have overcome the world (John 16:33 KJV).
Paul taught the same lesson again and again throughout his ministry, when he and Barnabas had preached the Gospel and made disciples. He established and strengthened the souls and the hearts of the disciples, urging, and warning and encouraging them to stand firm in the faith and telling them that:
It is through many hardships and tribulations that we must enter into the kingdom of God (Acts 14: 21-22).
Paul describes the troubles of life by comforting us that life's troubles cannot be compared with the final glory of heaven, which shall be the reward of all who endure. For I reckon that the sufferings of this present time are not worthy to be compared with the glory which shall be revealed in us (Romans 8:18 KJV).
Paul further made it clear that the afflictions which come to the children of God in this world are light afflictions compared with the weight of glory that awaits all that are patient, submissive, and faithful in all their troubles. "For our light affliction, which is but for a moment, is working for us a far more exceeding and eternal weight of glory, while we do not look at the things which are seen, but at the things which are not seen. For the things which are seen are temporary, but the things which are not seen are eternal" (2 Corinthians 4:17-18 NKJV).
The Apostle Paul, in urging patience in tribulation, tells us what to do when tribulation and suffering comes:
Therefore, having been justified by faith, we have peace with God through our Lord Jesus Christ, through whom also we have access by faith into this grace in which we stand, and rejoice in hope of the glory of God. And not only that, but we also glory in tribulations, knowing that tribulation produces perseverance; and perseverance, character; and character, hope. Now hope does not disappoint, because the love of God has been poured out in our hearts by the Holy Spirit who was given to us (Romans 5: 1-5 NKJV).

Rejoicing in hope; patient in tribulation; continuing instant in prayer (Romans 12:12 KJV).
There are many Scriptures that make the meaning of suffering clear which the Holy Spirit can reveal and make real to your heart. Some of them are here:
Remember that Jesus Christ, of the seed of David, was raised from the dead according to my gospel,  for which I suffer trouble as an evildoer, even to the point of chains; but the word of God is not chained. Therefore I endure all things for the sake of the elect that they also may obtain the salvation which is in Christ Jesus with eternal glory. This is a faithful saying:  For if we died with Him. We shall also live with Him. If we endure, we shall also reign with Him. If we deny Him, He also will deny us (2 Timothy 2: 8-13).

The Spirit Himself bears witness with our spirit that we are children of God, and if children, then heirs—heirs of God and joint heirs with Christ, if indeed we suffer with Him, that we may also be glorified together (Romans 8:16-17).

That I may know Him and the power of His resurrection, and the fellowship of His sufferings, being conformed to His death, if, by any means, I may attain to the resurrection from the dead (Philippians 3:10-11).

For to you it has been granted on behalf of Christ, not only to believe in Him, but also to suffer for His sake (Philippians 1:29).

My brethren, count it all joy when you fall into various trials, knowing that the testing of your faith produces patience.  But let patience have its perfect work, that you may be perfect and complete, lacking nothing (James 1:2-4). 

We are bound to thank God always for you, brethren, as it is fitting, because your faith grows exceedingly, and the love of every one of you all abounds toward each other, so that we ourselves boast of you among the churches of God for your patience and faith in all your persecutions and tribulations that you endure, which is manifest evidence of the righteous judgment of God, that you may be counted worthy of the kingdom of God, for which you also suffer (2 Thessalonians 1:3-5).

We are hard-pressed on every side, yet not crushed; we are perplexed, but not in despair; persecuted, but not forsaken; struck down, but not destroyed— always carrying about in the body the dying of the Lord Jesus, that the life of Jesus also may be manifested in our body. For we who live are always delivered to death for Jesus' sake, that the life of Jesus also may be manifested in our mortal flesh (2 Corinthians 4:8-11).
The Lord Jesus made it very clear in His Word that if we to partake of His life we must also partake of His death:
For the love of Christ compels us, because we judge thus: that if One died for all, then all died;  and He died for all, that those who live should live no longer for themselves, but for Him who died for them and rose again (2 Corinthians 5:14-15 NKJV).
Discipleship and the Cross
Being a disciple of Jesus Christ is not an easy life, but it is the path to the best, most fulfilling life we can live. Sometimes God might call us to lay down our lives and take up our cross and follow Him.
Dietrich Bonhoeffer wrote in The Cost of Discipleship,
The cross is not the terrible end to an otherwise God-fearing and happy life, but it meets us at the beginning of our communion with Christ….When Christ calls a man, He bids him come and die: Following Jesus means that wherever obedience requires it, we will accept betrayal and rejection and beating and mockery and crucifixion and death.
This death separates the things that are natural from those that are spiritual. For there to be a resurrection, there must first be a death. We must be willing to lay down our lives for Him daily. The Lord Himself said:
If anyone desires to come after Me, let him deny himself, and take up his cross, and follow Me. For whoever desires to save his life will lose it, but whoever loses his life for My sake will find it (Matthew 16:24-25 NKJV).

Most assuredly, I say to you, unless a grain of wheat falls into the ground and dies, it remains alone; but if it dies, it produces much grain. He who loves his life will lose it, and he who hates his life in this world will keep it for eternal life (John 12:24-25 NKJV).
The Lord Cares about our Suffering

The image Jesus left with the world, the cross, the most common image in the Christian religion, is proof that God cares about our suffering and pain. He cared enough to become a man and to die because He loved us. For God so loved us, that He sent His only Son to die for us. For He made Him who knew no sin to be sin for us, that we might become the righteousness of God in Him (2 Corinthians 5:21).
Dorothy Sayers says:
For whatever reason God chose to make man as he is-limited and suffering and subject to sorrows and death…He had the honesty and courage to take His own medicine. Whatever game He is playing with His creation, He has kept His own rules and played fair. He can exact nothing from man that He has not exacted from Himself. He has Himself gone through the whole of human experience, from the trivial irritations of family life and the cramping restrictions of hard work and lack of money to the worst horrors of pain and humiliation, defeat, despair, and death. When He was a Man, He played the man. He was born in poverty and died in disgrace and thought it well worthwhile.
When Jesus prayed in the garden for the cup to be removed, His answer was answered. The cup He prayed to be delivered from was removed. This is what the writer of Hebrews refers to when he says:
Who, in the days of His flesh, when He had offered up prayers and supplications, with vehement cries and tears to Him who was able to save Him from death, and was heard because of His godly fear, though He was a Son, yet He learned obedience by the things which He suffered (Hebrews 5:7-8).
Some have supposed that He was praying against the cross, and begging to be delivered from dying on the cross! But He never shrank from the cross. He came into the world on purpose to die on the cross. However, He was afraid He should die in the garden before He came to the cross. The burden on His soul was so great, and produced such an agony that He felt as if He was at the point of dying until the angel appeared unto Him strengthening Him.
As followers of Jesus Christ, we are not insulated from the tragedies of this world, just as He was not. God never promised that natural disasters or any test will skip our houses on the way to the unbeliever's houses. He promised that nothing will ever separate from Christ's love.
Who shall separate us from the love of Christ? Shall tribulation, or distress, or persecution, or famine, or nakedness, or peril, or sword? As it is written: "For Your sake we are killed all day long; We are accounted as sheep for the slaughter."Yet in all these things we are more than conquerors through Him who loved us.  For I am persuaded that neither death nor life, nor angels nor principalities nor powers, nor things present nor things to come, nor height nor depth, nor any other created thing, shall be able to separate us from the love of God which is in Christ Jesus our Lord (Romans 8: 35-39).
He Who Endures to the End Shall Be Saved
What does Jesus promise for those who remain faithful in spite of  suffering, persecution, lawlessness and tribulation? "He who endures to the end shall be saved" (Matthew 24:13). You can only learn endurance by enduring. Endurance is the way God prepares us for what lies ahead.
For up until this present time, it has fairly been an easy thing to walk in the West as follower of Jesus, but things are changing rapidly. There might be great suffering for God's people in the years ahead as prophesied by the Lord Jesus, and other prophets but we have a great promise of hope for the future. The suffering we go through makes this world undesirable and we long for our heavenly home. This is the world where trouble never comes. But the path of tribulation leads to that place and many who are in heaven went there through tribulation of some kind.
Until next time…The Lord willing.