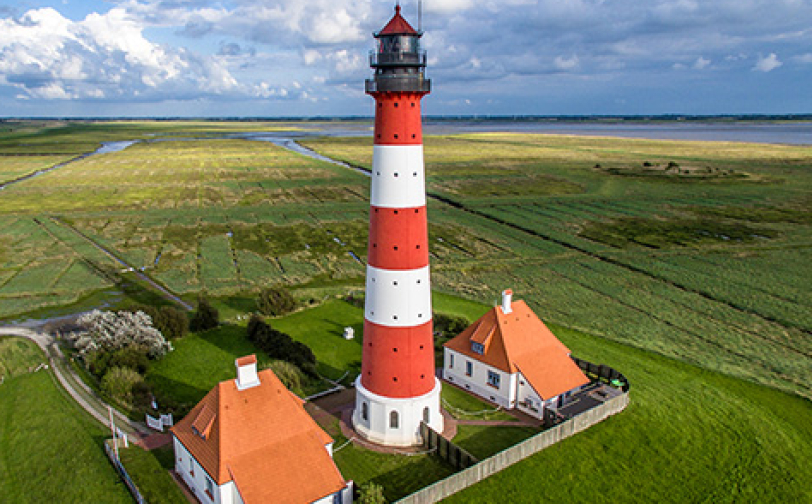 I will stand upon my post of observation and station myself on the tower or fortress, and will watch to see what He will say within me and what answer I will make as His mouthpiece to the perplexities of my complaint against Him. (Habakkuk 2:1)
Habakkuk was a prophet called to minister to God's people at a crucial time in the history of the nation of Judah. The Babylonian empire was growing and threatening to engulf the entire neighboring states of the Middle East, including Judah. Habakkuk decides to seek God.
He complains that the he called on the Lord and yet the Lord has not responded. He has cried out concerning the violence and destruction coming upon the land; the strife and the conflict that he sees. He tells God how all Israel's laws are paralyzed because the wicked pervert justice all the time.
The Lord replies that He is raising up the Babylonian empire against His people to bring judgement on them. Habakkuk's reply is that this is hardly fair because Babylon is even more wicked than God's people. The Lord, however, had no intention of ignoring the sins of Babylon. It is just that judgement begins with the household of God.
Habakkuk took his station on the ramparts; he was a watchman, alert to what God was doing, questioning the Lord and receiving revelation about the times in which he lived. Like him we need to be taking up our positions, watching what God is doing among the nations and praying according to His revealed will.
It is no use praying for peace and prosperity if God is sending His judgement. We need to be able to see what God is doing and not make a god out of our own comfort, putting our needs and considerations first. God's purposes are far higher than that. It's not that the Lord isn't concerned about our needs but the greatest agenda is to see His image honored, His kingdom come and His will done.
Key Functions of a Watchman
One of the key functions of a watchman was to guard the city. He was the first of defence because he was high up; he could see what was coming, things still out of sight to those who lived within the city walls. When enemy troops approach, the watchman can see them when they are still far off.
He is able to warn the inhabitants of the city so that they can get ready to defend themselves. The city cannot be taken by surprise and routed.  Except the Lord builds the house, they labor in vain who build it; except the Lord keeps the city, the watchman wakes but in vain (Psalm 127:1).
The Lord is the real Watchman. So to try to watch in our strength is fruitless; we are called to watch with Him in the Spirit through prayer and intercession. Just as watchmen were stationed to protect the city so we, watching with the Lord, are stationed to protect key ministries and events in the body of Christ.
Two thousand years ago Jesus Christ defeated Satan at the cross. He has been conquered but we are still fighting him. Why? This is because Satan is defeated but not yet fully bound. Scripture makes it clear that the time for his utter destruction will come but we are living in an interim period.
Wherever men and women take their stand for the Lord they become special targets of the enemy. This is especially true of the leaders who are particularly effective in the Lord's service. If you see any Christian being powerfully used of God in any way at all, pray for them. Cover them and give them all the spiritual protection you can.
The Watchman and the Word of God
We have a great responsibility to seek God, interceding for families, churches, our nation and ourselves. And we have an equal responsibility to obey God and not keep silent when God speaks to us.
We are commanded to take our stand and speak the Word of the Lord in our sphere of influence with authority, clarity and conviction. Ezekiel's sphere of influence is shown in his call as a watchman of the house of Israel:
Son of man, I have made you a watchman to the house of Israel; therefore hear the word at My mouth and give them warning from Me (Ezekiel 3:17).
You need the heart of an intercessor to bring the Word of God to people because it really is not a comfortable thing to do. God tells Ezekiel that he has been appointed as a watchman.
God was saying to him, 'If you don't warn my people, you will pay for it with your blood. But if you warn them, there is no more responsibility on you – they will pay for it with their own blood.'
Another of the best-known passages in Ezekiel is the one where God bemoans the fact that he has looked for even one man who would 'fill the gap' between himself and the people, but he has been unable to find one.
So I sought for a man among them who would make a wall, and stand in the gap before Me on behalf of the land, that I should not destroy it; but I found no one (Ezekiel 22:30).
But Ezekiel was such a man. Now, of course, Ezekiel was not in Jerusalem – he was far away in Babylon – but he was still a watchman, and when he saw trouble coming, it was his responsibility to warn the people. If he didn't he would pay for it personally. So in a sense he had no choice but to go through with this costly ministry – he would be held responsible if he didn't.
Again, chapter 33 of Ezekiel talks about watchmen who stand on the walls of a city, day and night, to warn the inhabitants of danger. If a sentry did not spot an enemy coming, he forfeited his life – it was a capital crime.
Intimacy with God
A watchman should operate from a position of intimacy with God, as the essence of a watchman's ministry is friendship with God. Both Moses and Daniel operated in their anointing with attributes of God such as compassion, slowness to anger, and abounding in love.
Intimacy with God is reliant not only on having the right vertical relationship with God but also having good relations with other people, as the correct handling of events and circumstances in life is connected with intimacy with God. Maturity in this ministry is measured by how close the watchman is to the Lord and not by the volume of messages received.
The watchman should hear from God. From the high ramparts of the city wall a watchman can see what is coming, good or bad. The prophets hear from God and are expected to tell the people what they hear. Watchmen are called to proclaim from their vantage point of prophetic revelation.
The first is telling God's people about the wonderful things we see God is doing in the heavenly places, so that we can praise Him and thank Him for His faithfulness to us. The second aspect of proclamation is bringing warning from God concerning the spiritual state of the Church and the nation.
A Watchman as an Intercessor
The number one great need in the modern church is intercessors. They were scarce in the days of Isaiah. This was his complaint;
And he saw that there was no man, and wondered that there was no intercessor: therefore his arm brought salvation unto him; and his righteousness, it sustained him" (Isaiah 59:16 KJV).
Servants of Christ, set, as watchmen are to cry unto God day and night. Isaiah was also watchman and an intercessor. He had one of the toughest assignments of all the prophets. But in his lifetime he was a failure. Nobody listened – they just got harder and harder for 40 years.
The Lord spoke through Isaiah concerning the intercessory role of the watchman. God says,
For Zion's sake will I not hold my peace, and for Jerusalem's sake I will not rest until her imputed righteousness and vindication go forth as brightness, and her salvation radiates as does a burning torch (Isaiah 62:1).

I have set watchmen upon thy walls, O Jerusalem, which shall never hold their peace day nor night: ye that make mention of the LORD, keep not silence, And give him no rest, till he establish, and till he make Jerusalem a praise in the earth (Isaiah 62:6-7).

No one calls on your name or strives to lay hold of you; for you have hidden your face from us and made us waste away because of our sins (Isaiah 64:7).
Isaiah prophesied during four reigns. He began in the year when King Uzziah died and Jotham came to the throne. Ahaz, Hezekiah and finally Manasseh were also on the throne during his ministry.
According to Jewish history, Manasseh ordered a hollow tree-trunk to be brought. Isaiah was tied up, pushed into the hollow tree and sawn in half. He is mentioned in Hebrews 11 as one of the 'heroes of the faith'.
Praying for the Harvest
There is a great need of intercessors, first for the needy harvest of souls, and the thousands without the gospel, and we need to pray for laborers to be sent forth by God into the needy fields of the earth.
Then He said to His disciples, The harvest is indeed plentiful, but the laborers are few. So pray to the Lord of the harvest to force out and thrust laborers into the His harvest" (Matthew 9:37).
There is an intense spiritual war going on right now over the nations of the world. It is essential that watchmen take up their positions both to defend the Church against the onslaught of the enemy and to go on the offensive against Satan's positions so that souls can be won into the Kingdom.
In his book, The Lost Art of Intercession, James W. Goll tells a fascinating story of watching in prayer:
More than 30 years ago, Dick Simmons was attending Bible College in New York City. He was marked for intercession. In the middle of the night on the bank of Hudson River, he began to cry out to the Lord in intercession for New York City. He prayed at the top of his lungs, "Lord, I beseech Thee that You send forth laborers into Your field!"

His agonized prayers were so loud at 2:00 A.M. (Even by New York standards!) that he suddenly was bathed in floodlights on the riverbank. Cautious police officers shouted out, "What are doing? You have been reported for disturbing the peace because you have been waking up people!" Dick bellowed back, "Oh, I am just praying to the Lord of the harvest that He would send forth laborers into His field."

The police officers must have been shocked, or else they agreed with Brother Simmons. They let him go without any charges or warning. That very night, the Holy Spirit of God descended on a little skinny preacher in rural Pennsylvania and gave him a divine call to take the gospel to New York City. Do you know his name? It was David Wilkerson. When Wilkerson established the first Teen Challenge Center in New York, he chose Dick Simmons to be its first director.
Oh that it would please the LORD to send out faithful laborers into His vineyard, for if they send themselves, they are good for nothing!