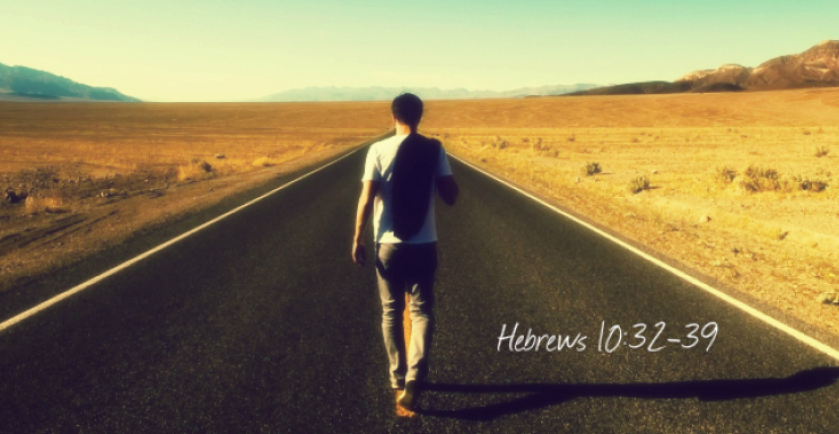 Justification, Sanctification & Glorification
The apostle Paul makes it clear in his writings that there three dimensions to salvation for the believer. And the three tenses used to describe this process of salvation are: I have been saved, I am being saved, and I shall be saved.
The first is justification-you have been saved from the penalty of sin. That is past tense—something which happened in your past, and because it did, you will never be condemned.
There is therefore now no condemnation to those who are in Christ Jesus, who do not walk according to the flesh, but according to the Spirit. For the law of the Spirit of life in Christ Jesus has made me free from the law of sin and death" (Romans 8:1-2).
The second is sanctification which is the present tense of salvation. You are being saved from sin's power moment by moment as you live under His control and allow the indwelling Holy Spirit to lead you into all righteousness. Here you have a choice to walk by the Spirit or to walk by the flesh.
If you quench the Holy Spirit by not letting Him carry out His will, or if you grieve Him by wilfully sinning against Him, the Lord will discipline you. But He will not cast you off forever. Your fellowship is broken but not your relationship.
If you confess your sins by naming them for what they are, then God is faithful and just to forgive your sins and to cleanse you from all unrighteousness, and the fellowship is restored (see 1 John 1:9).
The third is glorification, and it is future. You will be saved from sin's presence and given a new body. Someday you will die and be at home with your heavenly Father and the family of God. You will sin no more.
However, until your glorification, remember you are one with the Father, Son and the Holy Spirit. If you are absent from the body, then you can be with the Lord. "
Yes we have confident and hopeful courage and are pleased rather to be away from home out of the body and be at home with the Lord (2 Corinthians 5:8).
But what about "once saved always saved"?
What does Once Saved mean?
We've all heard, 'once saved, always saved.' But what does it mean? It means I'm being saved, but I have a lot more to be saved from. Salvation is a process, not an instantaneous miracle and therefore, like others, I'm waiting for Jesus' Second Coming, when He will bring salvation to those who are waiting for Him. It is at that point that I will be 'once saved', because all of me will be saved then, including my body.
No matter how the power and presence of God has been demonstrated in our lives, we can choose to walk away from fellowship with Jesus.
Many things desensitize us from God's love. The cares of life and pleasure and delight and glamour and deceitfulness of riches can choke and suffocate the Word, and make it unfruitful (see Matthew 13:18-23).
For some of us, there might be failures, disappointments, discouragements, setbacks, trials, tests and temptations—these things come to all of us in one form or another, no one is exempt.
In the same parable in Matthew 13: 21, Jesus says, we might hear the Word and welcome and accept with joy; yet this Word has no real root in us "but is temporary (inconstant, lasts but a little while); and when affliction or trouble or persecution comes on account of the Word, at once he is caused to stumble [he is repelled and begins to distrust and desert Him Whom he ought to trust and obey] and he falls away."
We must choose everyday to take up our cross and follow Him, or one day we might find ourselves like the Prodigal waking up spiritually bankrupt, living in our pigpen, wondering how we got there.
The Story of Peter
One of my favourite Scriptures is the story of Peter who returned to the Sea of Galilee to take up his trade of fishing after denying three times that he knew Jesus on the night of His crucifixion.
Even the resurrection had not erased his shame. But Jesus did not condemn him. He went and found him. Jesus came along the shore and filled Peter's nets with fish so that he could remember the Lord's original call. (See Luke 5:1-10)
Then He cooked a meal on the shore and broke bread with him. As they were eating, Jesus asked him three times if he loved Him. Three questions for the man who had made three denials. Peter got the point. Christ had previously said to him:
Simon, Simon (Peter), listen! Satan has asked excessively that [all of] you be given up to him [out of the power and keeping of God], that he might sift [all of] you like grain, But I have prayed especially for you [Peter], that your [own] faith may not fail; and when you yourself have turned again, strengthen and establish your brethren. (Luke 22:31-32 AMP)
It was Peter's faith Jesus was seeking to guard; for well He knew that when faith is broken down, the foundations of the spiritual life give way, and the entire structure of religious experience falls. I really thank God for the story of Peter. I don't know a man in the Bible who gives us greater comfort.
Later on that evening when Jesus had asked him if he loved Him the third time; Peter was grieved and he said in sorrow, but in uprightness:
Lord, You know everything; You know that I love You that I have a deep, instinctive, personal affection for You, as for a close friend (see John 21:17).
The breaking of Peter's heart was a good and necessary thing. Peter finally admitted the truth; his love for the Lord was not worthy to be compared to the love that Christ had shown him. Jesus then said to him, "Feed My sheep."
In second epistle, Peter has this idea in mind when speaking of growth in grace as a measure of safety in the Christian life. His concluding exhortation urges us to make our calling and election sure (see 2 Peter 1:10-11).
God has elected us and chosen us, so we make that sure by pressing on, by going on for maturity, so that we may have a rich welcome into heaven.
Peter tells us we can do this by employing every effort to supplement our faith with goodness, knowledge, self-control, perseverance, godliness, brotherly kindness and love.
This will not only make us effective, fruitful and productive in this life but ensure that we will never fall but receive a rich welcome into the eternal Kingdom of our Lord and Saviour Jesus Christ (2 Peter 1:5-11).
The Lord has done everything possible to enable us to inherit His promises, short of forcing us to receive them against our wills. "His divine power has given us everything we need for life and godliness" (2 Peter 1:3).
Whether we make use of these resources is our responsibility. If we don't, our calling and election cannot be sure.
Apparently, we have been saved, we are being saved and we will be saved! What do we conclude from this? Salvation is a process which takes time rather than an instant happening.
The gospel is about "the Way of salvation, along which we need to travel to reach our destination and that's why believers in the early Church were more commonly known as 'disciples' or followers of 'The way.'
It was perseverance on the journey that mattered, not a one-off decision that had little effect on daily life.
In a nutshell, we are justified by faith, but we shall be judged by works. In justification we are set from the penalty of sin. In sanctification, we are set free from the power of sin. In glorification we are set from the pollution of sin.
Will this continuing renewal process ever be complete? Absolutely, when Jesus comes back we shall be like Him, for we shall see Him as He is (1 John 3:2) then, at last, we really will be saved completely and permanently.
What About Predestination?
I believe in predestination, God predestined me to be His child. He elected me, chose me, and chased me long before I knew Him (Ephesians 1:4-5).
You can backslid and recover. I was around 18 years of age when I first put my faith in the Person of the Lord Jesus Christ. After that I basically spent almost twelve years in a very bad backslidden state.
When I think hard about it, there is only one regret that I do have in life, and that is, it took me so long to truly accept Jesus Christ as my Lord and Saviour, and I took so long doing things in my own strength and trying to find purpose in life which nothing under the sun but God alone could satisfy.
If I had only come to Christ earlier, I wouldn't have had to suffer half the trials and tribulations that I've been through, and I would have been a lot more effective for Him in the kingdom.
Backsliding is a recoverable condition, but according to the Scriptures, Christians have a present assurance that we are on our way to heaven if we keep on believing in Jesus. The New Testament Scriptures warn us again and again about backsliding. For instance In John 15 Jesus says,
I am the true vine, and My Father is the vinedresser. Every branch in Me that does not bear fruit He takes away; and every branch that bears fruit He prunes, that it may bear more fruit.
And then Jesus says,
If anyone does not abide in Me, he is cast out as a branch and is withered; and they gather them and throw them into the fire, and they are burned.
We are also warned about the failure of over two million Jews who had left Egypt to make it to the Promised Land. It is important to realize that the Israelites were not so very different from our modern church. They all came out Egypt, which typifies salvation.
In 1 Corinthians 10 Paul tells us: "Now all these things happened to them as examples, and they were written for our admonition, upon whom the ends of the ages have come."
We may have started well in our Christian walk, but we need to make sure we arrive.  We may have left Egypt, but we need to make it to the Promised Land.
In the Book of Hebrews chapter 6, the writer warns us against hardening our hearts which would make repentance impossible.
In this book, the ultimate point of apostasy for these Hebrews believers would be standing in front of the synagogue and denying that Jesus is the Messiah. In so doing they would be crucifying Jesus afresh.
For it is impossible for those who were once enlightened, and have tasted the heavenly gift, and have become partakers of the Holy Spirit, and have tasted the good word of God and the powers of the age to come, if they fall away, to renew them again to repentance, since they crucify again for themselves the Son of God, and put Him to an open shame. (Hebrews 6:4-6)
Here the writer clearly talks about those who have born again, have been enlightened, have tasted the heavenly gift, shared in the Holy Spirit, tasted the goodness of the Word of God and the powers of the coming age."
Is the writer talking about unbelievers?  No, he is writing to Born again believers; those who continue to reject Christ.
In describing the believers, Peter likewise reminds believers to crave pure spiritual milk, implying that they have been born again….so that you will grow into a full experience of salvation.
Cry out for this nourishment, now that you have tasted that the Lord is good (1 Peter 2:1-3).
These warning given involve two stages. Stage one is neglecting the faith and drifting away which would be described as backsliding  and stage two is denying the faith which is called apostasy.
The Pilgrim's Progress
John Bunyan's Pilgrim's Progress pictures the Christian life as a journey, from the sinful city to the celestial city.
It is the story of every Christian– from the promptings of the Holy Spirit beckoning us to follow Christ to our final arrival in the Celestial City of God.
In the book, the main character "Christian" and his companion "Pliable" face the crossing of the muddy "Swap of Despondence."
This muddy swamp is the one into which the scum and filth that accompanies the conviction of sin run continually so both of these pilgrims don't like it even for one bit.
Christian's companion Pliable gets offended and angrily says he is unwilling to go through that swamp, and turns off to the direction of his own house. So away he went, and Christian saw him no more."
Bunyan writes, 'So I saw in my dream that there is a way to hell, even from the gates of heaven.' Pliable had been on the right path, but he left it just before he arrived at the celestial city.
Keep Your Eyes Fixed on Jesus
God did predestine us. He chose us before we chose him, but he requires our co-operation. The good news is that the scriptures tell us of God's keeping power if we keep our eyes fixed on Jesus.
And do not grieve the Holy Spirit of God, by whom you were sealed for the day of redemption" (Ephesians 4:30).

This is the will of the Father who sent Me, that of all He has given Me I should lose nothing, but should raise it up at the last day" (John 6:39).

And I give them eternal life, and they shall never perish; neither shall anyone snatch them out of My hand. My Father, who has given them to Me, is greater than all; and no one is able to snatch them out of My Father's hand" (John 10:28–29).

Not by works of righteousness which we have done, but according to His mercy He saved us, through the washing of regeneration and renewing of the Holy Spirit" (Titus 3:5).

Now to Him who is able to keep you from stumbling or falling into sin, and to present you unblemished blameless and faultless in the presence of His glory with triumphant joy and unspeakable delight" (Jude 24).
And there is an assurance in the New Testament that comes from a believer's intimate walk with the Lord. This assurance is not based on a decision made at a point in time, but on one's present relationship with the Lord.
Paul reminds us in his Letter to the Romans that the Spirit Himself goes on witnessing and confirming with our spirit that we believers are children of God. (Romans 8: 16)
If you have the Father, Son and Holy Spirit on your side, you have got everything going for you. Just keep on believing, and you will make it.
The television interviewer once asked Billy Graham this question:  'What will be your first thought when you get to heaven?' Billy immediately replied, 'Relief! Relief that I made it.'
One last word:
The Cross is for you~Keep your eyes on it! If we meet and forget me, you have lost nothing~but if you meet Jesus Christ and forget Him, you have lost everything.