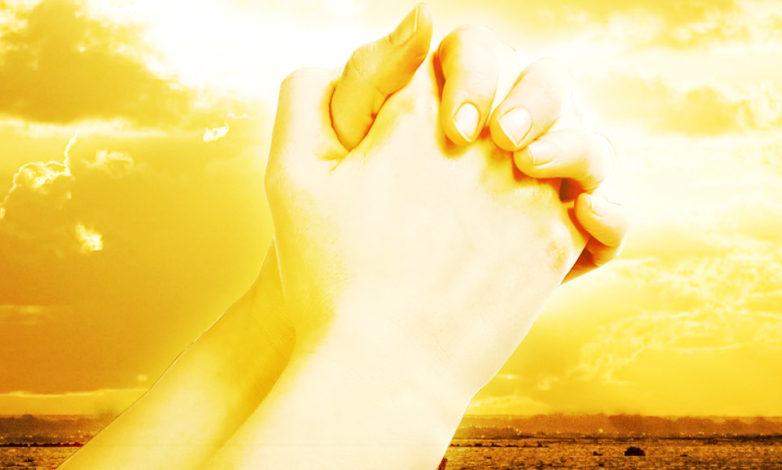 In her classic book, Beyond the Veil: Entering into Intimacy with God Through Prayer, Alice Smith describes intercession "as a special grace given by Christ to pray for extended periods of time on the basis of an intimate relationship with the Lord."  Therefore intimacy with the Lord is the foundation of effective intercession.
Loud weeping that looks like and sounds like a woman in travail may characterize the intercessor's prayer life but this groaning and travailing can be difficult for others to bear, especially when they are not sensing the same intensity of travail.
We are advised to find a private place to pray so that we don't disturb those who may not yet understand this gift. The only exception is when this state of brokenness occurs in a group prayer meeting.
Listen to Frank Bartleman who was part of Azusa Street describing what it means to intercede:
In the days of the Welsh and Azusa Street Revival, real prayer was little understood. It was hard to find a quite place where one would not be disturbed. Gethsemane experiences with Jesus were rare among the saints in those days. At Smale's church one day, I was groaning in prayer at the altar.

The Spirit of intercession was upon me. A brother rebuked me severely. He did not understand it. The flesh naturally shrinks from such ordeals. The "groans" are no more popular in most churches than is a woman in birth pangs in the home.

Soul travail does not make pleasant company for selfish worldlings. But we cannot have souls born without it. Childbearing is anything but a popular exercise, and so with a real revival of new born souls in the churches.

Modern society has little place for a childbearing mother. They prefer society "flappers." And so with the churches regarding soul travail. There is little burden for souls. Men run from the groans of a woman in travail of birth. And so the church desires no "groans" today. She is too busy enjoying herself.
The truth is sometimes prayer fails and only intercession prevails. Paul said that "My little children, of whom I travail in birth again until Christ be formed in you." (Galatians 4:19 KJV)
Revivalist Charles Finney once heard in a discussion that groaning should be discouraged. Here is what he recorded:
"People asked if God could produce a state of feeling where it was impossible not to groan. "Why, yes," the leaders answered, "but He never does."
"Then Paul must have been deceived when he wrote about groaning, "too deep for words." Jonathan Edwards, too, was mistaken when he wrote his book about revivals.
"Travail of soul is often a condition of prevailing prayer. "As soon as Zion was in labour, she gave birth to her children" (Isa 66:8) Paul said, "My little children, for whom I labour in birth again until Christ is formed in you." (Galatians 4:19).
"This implies that he had travailed in birth for them before they were converted. Indeed, travail of soul in prayer is the only revival prayer. If anyone does not know what this is, he does not understand the spirit of prayer. He is not in a revival state. He does not understand the passage of Romans 8:26-27.
So too the [Holy] Spirit comes to our aid and bears us up in our weakness; for we do not know what prayer to offer nor how to offer it worthily as we ought, but the Spirit Himself goes to meet our supplication and pleads in our behalf with unspeakable yearnings and groanings too deep for utterance.

And He Who searches the hearts of men knows what is in the mind of the [Holy] Spirit [what His intent is], because the Spirit intercedes and pleads [before God] in behalf of the saints according to and in harmony with God's will.
"Until he understands this agonizing prayer, he does not know the real secret of revival power."
The Lord is seeking intercessors because so many people in the world are perishing without knowing Jesus Christ. Most of the labor of love and work that is done in ministry is comparatively vain because there is so little real intercession connected to it.
Multitudes of God's children have hardly any concept of what intercession is. Yet as Frank Bartleman notes:  "Real soul travail is just as definite in the spirit as natural human birth pangs. No soul is ever born out this. All true revivals of salvation come this way."
I have set watchmen upon your walls, O Jerusalem, who will never hold their peace day or night; you who [are His servants and by your prayers] put the Lord in remembrance [of His promises], keep not silence, and give Him no rest until He establishes Jerusalem and makes her a praise in the earth. (Isaiah 62:6-7 AMP)

And no one calls on Your name and awakens and bestirs himself to take and keep hold of You; for You have hidden Your face from us and have delivered us into the [consuming] power of our iniquities. (Isaiah 64:7)

And I sought a man among them who should build up the wall and stand in the gap before Me for the land, that I should not destroy it, but I found none. (Ezekiel 22:30)
The number one great need in the modern church is intercessors. They were scarce in the days of Isaiah. This was his complaint;
And he saw that there was no man, and wondered that there was no intercessor: therefore his arm brought salvation unto him; and his righteousness, it sustained him." (Isaiah 59:16 KJV)
Rees Howells, born in a Welsh mining village and best known as the founder of the Bible College of Wales says, "There are three things that are to be seen in an intercessor, which are not necessarily found in ordinary prayer: identification, agony and authority."
This identification of the intercessor with the ones for whom he intercedes can be perfectly seen in Jesus Christ. The Bible says:
He shall see of the travail of his soul, and shall be satisfied: by his knowledge shall my righteous servant justify many; for he shall bear their iniquities. Therefore will I divide him a portion with the great, and he shall divide the spoil with the strong; because he hath poured out his soul unto death: and he was numbered with the transgressors; and he bare the sin of many, and made intercession for the transgressors. (Isaiah 53: 11-12 KJV)
So today there is a great need of intercessors, first for the needy harvest of souls, and the thousands without the gospel, and we need to pray for labourers to be sent forth by God into the needy fields of the earth.
Then He said to His disciples, the harvest is indeed plentiful, but the laborers are few. So pray to the Lord of the harvest to force out and thrust labourers into the His harvest." (Matthew 9:37)
"Oh that it would please the LORD to send out faithful laborers into His vineyard, for if they send themselves, they are good for nothing!" said one great writer.  
Charles Finney said that he once knew a minister who had a revival fourteen winters in succession. "I did not know how to account for it till I saw one of his members get up in a prayer meeting and make a confession." Brethren," he said,
I have been long in the habit of praying every Saturday night till after midnight for the descent of the Holy Spirit among us. And now, brethren (and he began to weep), I confess that I have neglected it for two or three weeks. The secret was out. That minister had a praying church.
Let us approach the throne of grace and beseech our Heavenly Father to give us the grace of prayer and intercession to cry out for a Revival and a Great Awakening.