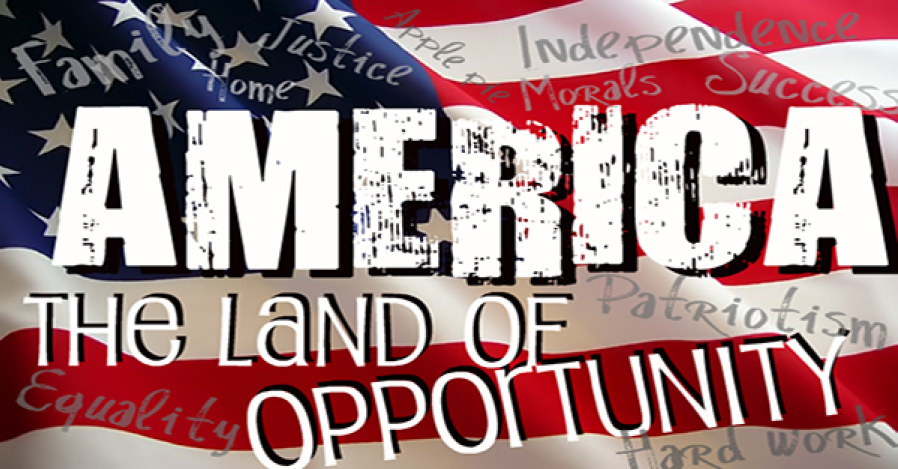 Last week during a long overdue vacation, a close friend of mine recommended reading the autobiography of Rich DeVos called Simply Rich.
DeVos is a billionaire entrepreneur who started countless ventures during his nine decades on this earth.
Back in the 1946, for example, DeVos started an airline… virtually overnight.
He just bought an airplane and started flying people around. No rules. No regulations.
They didn't even have an airport. The local airfield north of Grand Rapids, Michigan, where they were based, hadn't been completed yet.
As DeVos recounts in his book, "We put pontoon floats on our plane and took off and landed on the Grand River, which ran along the airfield."
His first office at the airfield was an old chicken coop that he found, washed in the river, and re-painted.
The following year he and his partner opened up one of Michigan's first "Drive Through" restaurants at the airfield, catering to passengers, workers, flight students, and spectators who came by in the evenings just to marvel at the planes.
Again, no rules. No regulations.
They just saw an opportunity and went for it.
DeVos started another business selling ice cream; another offering fishing excursions on Lake Superior; and another delivering trucks cross-country.
The truck delivery business was one of the more interesting ones; it started when he was just a kid– someone asked him to drive two pickups from Grand Rapids to Bozeman, Montana.
There were no hotels or motels… or even interstates back then.
So DeVos and his friend had to zig-zag their way across corn fields to get there, sleeping on haystacks each night along the way.
The book is a hell of an adventure– a reminder of how free and unencumbered things used to be.
Back in America's heyday, people succeeded based on their hard work, ingenuity, and willingness to take action.
They didn't have to spend three years filling out paperwork so that some government bureaucracy could justify its existence.
It was an environment that created unparalleled opportunity and prosperity which, candidly, have long since faded.
Today there are rules for everything; in fact, just this morning, the US federal government published an astonishing 709 pages of new regulations.
And that's just for today. They publish new regulations every single business day. So tomorrow there will be even more.
These rules make it more difficult to produce, to start a business, to sell a product or service to a willing consumer.
And these rules carry costs, whether it's in paying a fee, filling out paperwork, etc.
So just imagine the effect that literally decades worth of rules and regulations has had on US productivity (which is now noticeably contracting, even according to government data.)
It's also worth noting that roughly 30% of occupations in the Land of the Free now require some sort of government license.
In its study "License to Work", the Institute for Justice reports that 45 out of 50 of the largest cities in the United States have put up substantial obstacles to prevent budding entrepreneurs from selling food from street carts.
A manicurist in Alabama requires 163 days of training, while a shampoo specialist at a Tennessee hair salon must undergo 70 days of training, take two exams, and pay $140 in fees to obtain a license.
Hawaii requires fire alarm installers to undergo a whopping four years of training, pass two exams, and pay $380 in fees to obtain a license.
And a tree trimmer in California must also undergo four years of training, pass two exams, and pay $851 in fees to obtain a license.
It's absurd.
Nothing that Rich DeVos his partner accomplished in their teens and 20s is even legal anymore.
It makes me think about all the people today who will never have the chance to realize their full potential thanks to the mountain of regulations blocking their way.
This is an important point to understand.
Looking at the data– the incredible overregulation, $20 trillion in debt, insolvent pension funds, etc., it's painfully obvious that the US is past its prime and holding back millions of people from achieving greater prosperity.
Rich DeVos started so many businesses back in the 1940s because the government stayed out of the way and enabled hard-working risk takers to succeed.
Today the government spends $2 billion to build a website and churns out hundreds of pages of regulations each day.
And this trend gets worse each year.
Understanding this simple reality doesn't mean that you're pessimistic, unpatriotic, or expecting the end of the world.
It just makes you rational.
Things change. That's the bottom line.
The US is still a fantastic place. But it's no longer the same Land of Opportunity it was when Rich DeVos was getting started.
As I've summarized before, the US is a great place to consume… but an increasingly difficult place to PRODUCE.
That imbalance has serious long-term consequences, which we are only starting to experience.
© Copyright 2016, Sovereign Man
Editor's final thoughts:
French economist and statesman Frederick Bastiat called it the desire to rule over others, or the lust for power. Bastiat wrote,
There are too many "great" men in the world—legislators, organizers, do-gooders, leaders of the people, father of nations, and so on….

Too many persons place themselves above mankind; they make a career of organizing it, patronizing it, and ruling it…. My attitude toward all other persons is well illustrated by this story from a celebrated traveller:

He arrived one day in the midst of a tribe of savages, where a child had just been born. A crowd of soothsayers, magicians, and quacks—armed with rings, hooks, and cords—surrounded it.

One said: "This child will never smell the perfume of a piece-pipe unless I stretch his nostrils."

Another said: "He will never be able to hear unless I draw his ear-lobes down to his shoulders."

A third said: "He will never see the sunshine unless I slant his eyes."

Another said: "He will never stand upright unless I bend his legs."

A fifth said: "He will never learn to think unless I flatten his skull." "Stop," cried the traveller. "What God does is well done.

Do not claim to know more than He. God has given organs to this frail creature; let them develop and grow strong by exercise, use, experience, and liberty."
Bastiat says that we should try to exercise our God-given liberty because God has given to men all that is necessary for them to accomplish their destinies.
He has provided a social form as well as a human form. And these social organs of persons so constituted that they will develop themselves harmoniously in the clean air of liberty.
Away, then, with quacks and organizers! Away with their rings, chains, hooks, and pincers!

Away with their artificial systems!

Away with the whims of governmental administrators, their socialized projects, their centralization, their tariffs, their government schools, their state religions, their free credit, their bank monopolies, their regulations, their restrictions, their equalization by taxation, and their pious moralizations!

And now that the legislators and do-gooders have so futilely inflicted so many systems upon society, may they finally end where they should have begun:

May they reject all systems, and try liberty; for liberty is an acknowledgement of faith in God and His works.