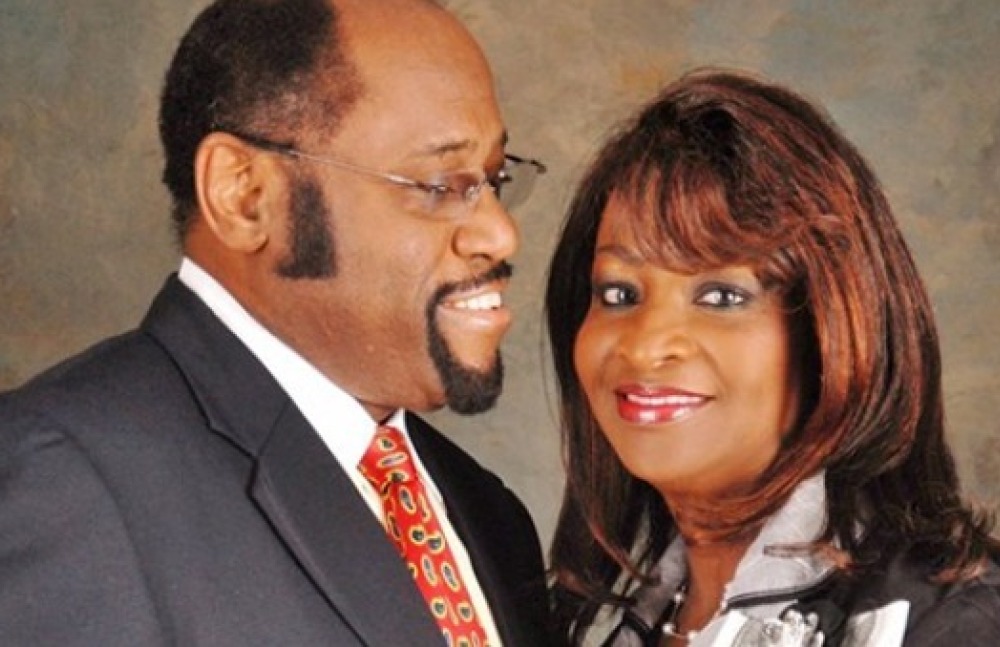 There are only two things that are certain to happen in any life. One is birth. The other is death. Everybody undergoes the experience of bereavement sooner or later. In fact death is the only appointment every man or woman must keep. Whether we are homeless, rich, poor, slave or free or something in between, the earth is no final resting place. So in a way, we are all homeless-just working our way toward home.
The natural life is much too short to satisfy us. God stated in Genesis 6:3 that the very most that He would allow man to live is 120 years. However, few live to be 100. Psalm 90 gives us real insight into the eternal God and the mortal man. To the eternal God, ''A thousand years are but yesterday when it is past, or as a watch in the night' (Psalm 90:4 & II Peter 3:8) That's why Moses prayed to the Lord to teach us to number our days that we may get us a heart of wisdom.(Psalm 90:12) On this earth we live only a brief moment of time.
In the days of Julius Caesar, the average life expectancy was 36 years. Today, Japan has the highest life expectancy 85 for men and 87.3 for women. The United States figures are 77.4 for men and 82.2 for women. Looking at the above figures you can see that compared to eternity we physically on this earth are only given a very brief moment of time to get our priorities in line. How tragic that most of us don't grasp the importance of eternity. You wonder why so much our time is spent (if not all) is spent on those things that are temporary!
We need to look at life beyond what we plan to do tomorrow. Most of our thoughts about life revolve around what we plan to do tomorrow or the day after. About the only area in which there is any long range planning is the field of financial investments. However, we should look at life with eternity's values in view! 100 years from now it will not matter whether you had a nice bank account, a portfolio of stocks or mutual funds, a savings account or a retirement account! What will count for an eternity is: What was your relationship with Jesus Christ and what motivated you to serve Him?
If you are a Christian and Jesus Christ is your personal Lord and Saviour; just honestly ask yourself this question: How much time do I devote to those things that are eternal? If you read the Bible diligently you will find that the primary concern of the Scriptures is directed towards spiritual or eternal life for man.
Most of us were saddened the past few days of the tragic death of Dr. Myles Munroe, his wife (pictured above) and seven others who perished when their private jet that crashed in the Bahamas. In most of his books, Myles Munroe had a unique ability to search out and bring forth the practical meaning of purpose, and how to release your leadership potential.
Munroe reportedly said that the greatest tragedy in life is not death, but a life without a purpose. He emphasized why man was created; why he was put on this planet; where he came from and where he was going. As human beings, we are all on a search for significance. We desire to make a difference. We long to leave a legacy. All other standards of success—wealth, power, position, knowledge, friendships, and titles—grow tiny and hollow if we do not satisfy this deeper longing.
Our Main Purpose in Life is to Know Christ
All the principles of leadership purpose and potential that Dr. Munroe taught are valuable in fulfilling your life's dreams but the ultimate purpose of life is to know the one true God. The Bible says:
God has made everything beautiful in its time. He has also planted eternity in men's hearts and minds a divinely implanted sense of a purpose working through the ages which nothing under the sun but God alone can satisfy, yet so that men cannot find out what God has done from the beginning to the end. (Ecclesiastes 3:11 AMP)
Deep in our hearts, we all want to find and fulfill a purpose bigger than ourselves. But our primary purpose as disciples of Jesus Christ is to know Him intimately. I use the word disciple because the term Christian which commonly used to describe followers of Christ was originally given by pagans to believers in Jesus Christ. (Acts 11:26, 26:28; 1 Peter 4:16 is also in the context of unbelievers) The favorite title for believers in the early Church according to the book of Acts was disciple which implies someone who keeps on learning and following his Master, but here I digress.
God's real purpose for me or you isn't ministry or work; it is intimacy with Him! I was made in His image, for His glory and pleasure. When we spend time with Him, we discover and fulfil our purpose. By spending time with Him everything you need in order to accomplish your assignment in life released from God's presence. When we stop communing with the Lord on a daily basis, the purpose for which He created us is denied. God created Adam so that he could walk with God, not so that he could tend the Garden. Fellowship with God was Adam's purpose; tending the garden was his assignment.
Communion with the Lord brings creativity and that's how you discover what God wants you to do. God did not create Adam because he needed a keeper and maintainer of that garden. Work is a result of life, not the purpose and meaning of life. The chief end of man is to glorify God and enjoy Him forever. God made us to be with Him, and to walk with Him just as Enoch walked with Him. Everything flows from intimacy with Him. Purpose, meaning, visions, creativity are all a result of our relationship with the Father. Without the Lord you can do nothing. You are a human being, not a human doing.
The Brevity of Life
The brevity of life is a theme throughout the books of Psalms, Proverbs, and Ecclesiastes. We spend so much time securing our lives here on earth but we so little time or thought about where we are going to spend eternity. Apart from God, life is fleeting and empty. That is why David realized that obtaining wealth and being busy accomplishing worldly visions would make no difference in eternity. He prayed to the Lord to remind him how brief his time on earth will be. He said:
LORD, make me to know my end, and what is the measure of my days, that I may know how frail I am. Indeed, You have made my days as hand breadths, And my age is as nothing before You; Certainly every man at his best state is but vapor. Surely every man walks about like a shadow; Surely they busy themselves in vain; He heaps up riches, and does not know who will gather them. "And now, Lord, what do I wait for? My hope is in You. (Psalms 39: 4-7 NKJV)
The Lord told the prophet Isaiah to Cry out that all flesh is like grass and flowers that wither away. We are mortal, but the Word of God is eternal. (See Isaiah 40: 6-8) Augustine also wrote that:
If you seek a happy life in the land of death, you will not find it. Can there be a blessed life, where life itself doesn't exist?
The Apostle James further states that we are really but a wisp of vapour (a puff of smoke, a mist) that is visible for a little while and then disappears into thin air which means life is short no matter how many years we live. We should not be deceived into thinking that we have lots of remaining time to live for and glorify Jesus Christ, or to enjoy our loved ones. (See James 4: 13-15)
In one of His last media statements Munroe said…
I want to challenge every Kenyan to go to the cemetery and disappoint the graveyard. Die like the Apostle Paul who said I have finished my course, I have kept the faith and I have been poured out like a drink offering. There is nothing left. I am ready to die. That's how I wanna die because there is nothing else for me left to die.
In 2003 he discussed the human lifespan and making the most of one's life:
The value of life is not in its duration, but in its donation. You are not important because of how long you live, you are important because of how effective you live. And most people are concerned about growing old rather than being effective…
In the next video described as "Myles Munroe's message shortly before his death," he told his listeners that:
The greatest act of leadership is what happens in your absence. If everything you've done died with you, you are a failure. True leadership is measured by what happens after you die.
In what seemed like his self-prophecy farewell message, Munroe challenged his audience to think about what would happen to their legacy if they suddenly died in an accident after leaving the studio.
…..If you die today as a leader, leaving the studio in an accident, what happens to your organization? What happens to your church? What happens to your business? If it dies when you die, you are a failure,"
Why Die such a Tragic Death?
I know many are wondering how a man of God like Dr. Myles Munroe, his wife and the rest of his team would die tragically and unexpectedly like that or how God's people in the past and the present have died. I have read many nasty comments from believers about how God judged Dr. Munroe because he was preaching a false gospel of prosperity. People will say very strange and mean things when someone dies. I know, because I heard plenty of them from even close relatives when I lost my son. I heard things I didn't expect I will ever hear from people who subsequently questioned me and the direction of my life. You almost feel a physical sense of shock at some of these comments.
Very often, most of these comments come from people who don't know that they are really angry with God. The question is what about the rest of those that perished in that plane: the son of the youth pastor, the unborn child and the rest? What about David Wilkerson who died a tragic accident in 2011? What about the Christians and Jews all over the world that are being savaged by fellow human beings? What about Keith Green best known for his strong devotion to Christ who died in a plane crash at the tender age of 28 along with his two children and other visiting church planters?
What had the godly Spaffords done when they faced a series of family tragedies that included the loss of their business after the great Chicago fire; all four of their daughters who died when their ship was struck by an iron sailing vessel including 226 people and the loss of their only son who died of scarlet fever? As a matter of fact when their son died, their Church decided that these "acts of God" were a punishment upon them for their sins and they were told to leave. The list goes on and on……
Remember we live in a fallen world that has pain, sickness, accidents and death. Sometimes many things just don't make spiritual sense. For we are not wrestling with flesh and blood, but against the powers, the master spirits who are the world rulers of this present darkness, against the spirit forces of wickedness in the heavenly (supernatural) sphere. (Ephesians 6:12)
Death and suffering can be, but is not always, a penalty for sin. In the same way prosperity is not always a reward for being good. Those who love God are not exempt from trouble. Although we may not be able to understand fully the pain we experience, but again we know: That God being a partner in their labor all things work together and are fitting into a plan for good to and for those who love God and are called according to His design and purpose.(Romans 8:28 AMP)
I need to say that if you are trying to find the right words to say to someone who has lost a loved one, sometimes the best thing you can do is to say nothing at all. I think the best words you could hear from anyone in the midst of such deep grief would be, "There are no words. But am praying for you that God would give you the grace to endure." Don't say anything other than that. The prophet Ezekiel showed a true heart of compassion when he visited the exiles at Tel-abib. Overcome by what he saw, he said very little; in his own words, he just sat there among them for seven days. (Ezekiel 3:15)
Jesus said, In the world you will have tribulation; but be of good cheer, I have overcome the world. (John 16:33) We all have wrestled with thoughts that need answers. Why did God cut off such a promising life when the whole world is crawling with tyrants that have never done anything good? Why do the wicked prosper and seem to be rewarded? Why does God allow evil? The answer all these questions are: I don't know. I don't have all the answers. I am also a fellow pilgrim, with struggles and temptations. We live on promises not explanations. Just like the son of Dr Myles Munroe stated……. God may not explain himself but He will reveal himself.
God is always in total control of everything, no matter what happens or how we die. Corrie ten Boom was a Dutch Christian who along with her father and other family members, helped many Jews escape the Nazi Holocaust. Corrie and her family were arrested in 1944 by the Nazis. Her father died a few days later but Corrie and her older sister Betsie remained in a series of prisons and concentration camps, first in Holland, and later in Germany. Her sister and her entire family died in a concentration camp, but through a clerical error, Corrie was released. A story is told of Corrie and Betsie Ten Boom that:
As Corrie held her dying sister in her arms she cried out to God, "How can the Lord let this happen? Bestsie looked up at her loving sister and said, "Corrie, if you know God you don't have to ask why.
Why do you contend against Him? For He does not give account of any of His actions. Sufficient for us it should be to know that it is He Who does them. (Job 33:13 AMP) Those who are precious to God like Job are very important to the devil, but the Lord asks for hope in spite of hopeless surroundings. When suffering overwhelms us, He asks us not to reject Him, but to respond to Him as children, trusting His wisdom and affirming as Corrie ten Boom said, that "no pit was so deep, that God's grace was not deeper still."
Augustine of Hippo (354-430 A.D.) argued that God allowed evil to come, so that in the end a greater good may prevail. He also wrote that evil was finite—limited and ultimately to be overcome, and that good was infinite. Therefore, God did not cause sin to happen, but when sin came into the world, He chose to allow it to occur so that a greater good could emerge. What appears to be evil at first may be seen as a path toward a greater good. The death of Christ on the cross was an evil thing, but the ultimate good—the triumph of salvation came out of it.
In the presence of death eternal issues become real because no one is guaranteed tomorrow. The Bible teaches that we will live forever. The only choice we have is to determine where we spend eternity and how we spend the dash in the middle of our lives. The Bible says, and just as it is appointed for all men once to die, and after that the certain judgment. (Hebrews 9:27)
As Christians how should we respond to Dr. Munroe's death? We need first of all to genuinely pray for his family and the family members of all who were on the plane. Secondly, we need to turn to the Lord in repentance, absolute trust, surrender and submission to our loving Father in spite of death, persecutions and sufferings and to pledge our lives afresh for His will and service.
To those who are not believers, the message would be a warning to consider other values in life and turn to God who offers us eternal life. Death is inevitable and each of one of us has a scheduled, personal appointment with Jesus Christ and its guaranteed we will all keep this appointment.