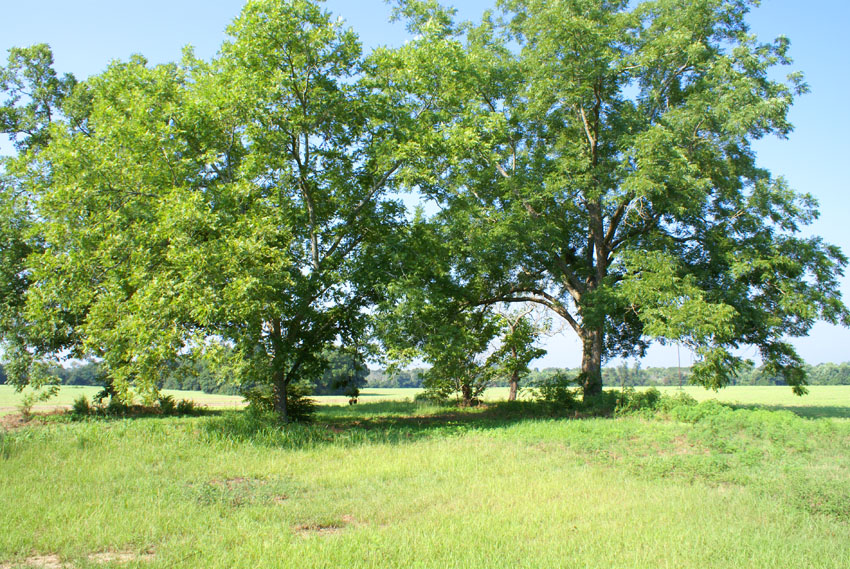 Jean Jacques Rousseau's Social Contract written around 1762 described the government, not the individual, as the one who would define property rights. Environmental protection would occur "not by purchase but through the police power of the federal government." That is why foreign investors want to buy land in poor countries after all as Rousseau noted, under bad governments, kings holding the land are quite confident of holding the inhabitants.
Rousseau understood that under bad governments, this equality is only an illusion; it serves only to keep the poor man in his poverty and the rich man in the position he has usurped. In fact, laws are always of use to those who possess wealth and harmful to those who have nothing. It follows from this that the social state is advantageous to people only when all have something and none too much. It's the reason why the vision of Agenda 21 is in the form of an ordinance that will be enforceable with fines and other penalties.
They become decision makers and influence policy and legislation. When you own land you are the decision maker. That's the reason why Western elites are buying large chunk of lands in Africa.  Africans just don't know how much wealth they have by owning land.
In debt ridden Western countries, the purchase of land for agricultural purposes or a farm can be hit with mandatory loans, sharing and capital levies. Furthermore, prices of land are doubling every year even in rural areas, and it is likely the agricultural farms can be confiscated by those in power just as Rousseau predicted.
It's been noted by many analysts that the West (Europe and America) shape the subconscious of many Africans who live within five kilometers of a town centre. Whites are admired and at the same time resented for the superiority complex. As Frederick Price asserted in Volume 1 of his book Race, Religion & Racism, many blacks will not accept anything from another black man as having value until the white community has given its approval of it. Why? We've been trained like that and have no confidence in ourselves and it's getting worse especially in African countries.
I also wrote in the Second Volume of my book that most Africans have imitated the lifestyles of the West in forgetting that this kind of lifestyle is not yet applicable in our banana republics. Instead of utilizing the fertile soils that God has endowed us for growing enough food, we are selling our land to buy other liabilities and bowing down to the god of instant gratification.
I personally know a man in Christ whose relatives sacrificed long-term assets in the form of land for these short-term benefits; yet these same items could buy one plot of land in some parts of Africa. My friend whom I will name Bob told them not to sell the land but delay gratification until the Lord had given them a creative idea on how to use that land but they couldn't listen.
As a matter of fact these same relatives conspired together and wrote back a very intimidating text that character assassinated Bob, his wife and children because of his advice. Because they preferred things that could easily be converted into cash, they sold the land and they no longer have the assets to use for generating further capital.
When Bob's father died, his remaining estate was not in good shape because of mismanagement, family squabbles, and poor estate planning. So when Bob was about 18 years old, he told me he naively thought he would be the problem solver when it came to matters of family wealth. He desperately wanted to be part of the solution forgetting the fact that this was a matter of life and death.
Bob's half sister emphatically told her that he would die if at all he didn't give up on a certain piece of real estate after all the land title was legally owned by her mother. According to the will of Bob's deceased dad, the share of the money when the property was rented or sold had to be distributed fairly and each child was to receive at least a portion according to each one's needs.
However, Bob had a half elder brother whom he was counting on to make the right moral decision in regards to this piece of estate. To his surprise, however, his brother abused the trust of his deceased father and decided to profit from the family's misfortunes and seized all portions of the estate after he had sold it.
Bob was in England and he heard that this land was sold by the person he had trusted to make the right decision at least in fairly distributing the proceeds that came from the sale. After all as a family they were all entitled to a share of the value of that property but family matters can be very complicated especially if they come from polygamous homes.
There is another story I heard from a gentleman called Joshua whose grandfather owned 2800 acres of prime timberland in Alabama United States. He said his grandfather died at age fifty-five and lived most of life as a logger. He had seven children, five boys and two girls. One of the boys died early, which left six children. My grandfather was considered a good businessman, even though he lived in a small town.
"Over the years, working with his sons, he accumulated this large tract of land. He bought the land, cut and sold the timber, and paid for the land, one tract at a time. He continued until he owned twenty-eight hundred acres, and over the years his land appreciated in value because of a hunting camp he had opened on the Dog River….My grandfather's main possession was his property. When he died unexpectedly and without a will, my grandmother did not receive full ownership of the property. She received an equal share with the children….."
Grandmother loved all her children but could not decide what the best way to handle this land issue. Every time our family talked about how to divide the land they had inherited in order to keep the land in the family, no plan ever materialized. One recommendation was to take the plots, divide them into seven parcels, and let each child draw number. This didn't work because they all feared they might draw the lowlands, and this would be unfair. Since they could not agree on any settlement, they were forced to sell the land. Grandmother was allowed to keep the homestead.
The money was divided equally between my father and his brothers and sisters. Joshua said, "this turned out to be one of the worst options but seemed the only way to settle the matter. Within five years, the two sisters used their shares to buy homes in Detroit. Two of the brothers bought property in other locations. The other two unwisely spent their share of the money and went completely broke…..
At every family meeting there were arguments about the property. The equal shares scenario totally split the family apart. No one had controlling authority." The bad thing about this whole situation was that seven years later, they discovered oil on that tract next to Dog River."
God wants us to think Generationally
What lessons do we learn from this? God wants us to think generationally. First although Joshua's grandfather had been a hard worker and a good provider who wanted the best for his family, he had never made provisions for his property or taught his children how to manage his estate. Consequently, his lifetime possessions were not directed in the way he had intended, which was to stay and benefit the family.
This story illustrates how important it is for families to organize their family financial affairs, do estate family planning and making adequate financial provisions. Many similar stories exist especially in African countries.
According to the Bible, land seems to be God's first order of prosperity. The first thing God gave man was land or real estate. (See Genesis 2:8-15) God wanted us not only to enjoy the wealth He gave us; He wants our children and grandchildren to enjoy it too. The Bible says: "A good man leaves an inheritance [of moral stability and goodness] to his children's children and the wealth of the sinner [finds its way eventually] into the hands of the righteous, for whom it was laid up. (Proverbs 13:22)
We are to preserve and reserve for the future. For example Joseph was sent to Egypt ahead of his brothers and his father Jacob because God knew a famine was coming, and they would need to be preserved. When the famine struck the land, Joseph's family would need a place to survive and prosper when times got better.
So if you are a young or older person and your parents left you land, please don't exchange your inheritance for a pot of soup like Esau (see Genesis 25:29-34). Avoid the trappings of self-indulgence, live a simple life and please keep the land because there is wealth in it and it doesn't matter which location or part of the world that land might be in.
According to estimates, nine hundred and sixty-three million people go to bed hungry every night. Meanwhile, 4 million tons of food is incinerated or dumped in the ocean every day to keep prices high. The root cause of this hunger crisis is the increasing concentration of control over food producing resources in the hands of few people.
Many analysts have noted that when small-scale peasant farming is replaced with mechanization, centralization, and capitalist agribusiness, the result is not only greatly increased energy use per unit harvest and reduced production per acre, but also less agricultural employment.
The peasants are forced off the land and are thereby denied employment, housing, and food. They are then pushed into urban cities and are rendered powerless and useless except as objects to be used for someone's gain. The land which once sustained them now produces luxury crops and products for people in the Western world; products these peasant farmers cannot afford to buy. The profits go to the rich, many of whom are Western corporations. This pattern has been repeated in country after country.
Although corporations reap huge profits from this form of slavery, Africans don't sell your land as long as it's still available. Until you own land, you will still be poor and insecure. You have to up give your independent lifestyle and become a slave to these corporations.
If the Lord tarries, it would be useful if you can to move away from the city centers, and go back to the basics like engaging in agriculture, understanding science and the mastery of craft trades using the land God has provided for us. Regardless of whether real estate/land prices fluctuate, there will always be a special prosperity in growing your own food and owning agricultural  land.