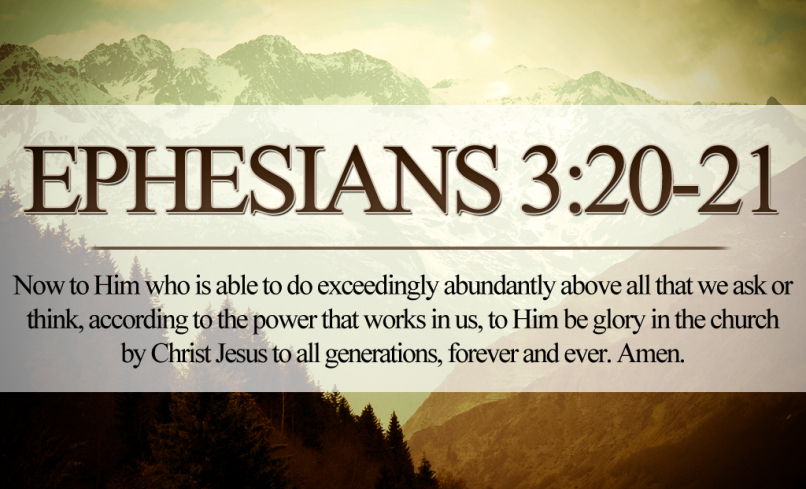 I needed to take a break from writing because there is too much going on that we are almost overwhelmed with this cloud of darkness. No wonder Jesus said because of multiplied lawlessness and iniquity, the love of the great body of Christ will grow cold (See Matthew 24:12).
Having said that, we need to ask the Lord to teach us to pray after all He says, we should keep awake then and watch at all times [be discreet, attentive, and ready], praying that you may have the full strength and ability and be accounted worthy to escape all these things [taken together] that will take place, and to stand in the presence of the Son of Man (Luke 21: 36). So the question is what is prayer and intercession?
Prayer is not a technique. I believe prayer is communion with Jesus Christ and it takes place within your spirit. Prayer is simply being with God. Dialogue with God is Spirit to spirit and it is simply being with God, whereas intercession is described by Alice Smith as a special grace given by Christ to pray for extended periods of time on the basis of an intimate relationship.
True intercession is likewise founded upon a desire to be united with the Lord, not just an effort to get Him to do something. The Lord wants us to come to the place where we no longer want Him to fulfil the selfish desires of our hearts, instead we need to know the desires of His heart, and to become intercessors that He can use in His priestly ministry.
Rees Howells, (10 October 1879 – 13 February 1950) born in a Welsh mining village and best known as the founder of the Bible College of Wales says, "There are three things that are to be seen in an intercessor, which are not necessarily found in ordinary prayer: identification, agony and authority." This identification of the intercessor with the ones for whom he intercedes can be perfectly seen in Jesus Christ. The Bible says:
He shall see of the travail of his soul, and shall be satisfied: by his knowledge shall my righteous servant justify many; for he shall bear their iniquities. Therefore will I divide him a portion with the great, and he shall divide the spoil with the strong; because he hath poured out his soul unto death: and he was numbered with the transgressors; and he bare the sin of many, and made intercession for the transgressors (Isaiah 53: 11-12 KJV).
Jesus tasted death for every man. He also understands our weaknesses, for He faced all of the same testings we do, yet he did not sin (Hebrews 4:14-15). He became poor that that we through His poverty we might become rich. (2 Corinthians 8:9) Even though Jesus was God's Son, He learned obedience from the things He suffered.
That is why "in the days of His flesh [Jesus] offered up definite, special petitions [for that which He not only wanted but needed] and supplications with strong crying and tears to Him Who was [always] able to save Him [out] from death, and He was heard because of His reverence toward God [His godly fear, His piety, in that He shrank from the horrors of separation from the bright presence of the Father] (Hebrews 5:7 AMP).
God made Christ, who never sinned, to be the offering for our sin, so that we could be made right with God through Christ (2 Corinthians 5:21). All this proves that the Lord understands everything that we go through. Because of this He is able also to save to the uttermost (completely, perfectly, finally, and for all time and eternity) those who come to God through Him, since He is always living to make petition to God and intercede with Him and intervene for them (Hebrews 7:25). So the Lord indentifies with our needs, trials and sufferings because He has gone through the same things we go through on a daily basis.
Then the Holy Spirit is also an Intercessor. Jesus promised that: "I will ask the Father, and He will give you another Comforter (Counselor, Helper, Intercessor, Advocate, Strengthener, and Standby), that He may remain with you forever" (John 14:16). For the Holy Spirit also helps in our weaknesses. For we do not know what we should pray for as we ought, but the Spirit Himself makes intercession for us with groanings which cannot be uttered. Now He who searches the hearts knows what the mind of the Spirit is, because He makes intercession for the saints according to the will of God (Romans 8:26-27).
It is the Holy Spirit that shares His groaning within the hearts and bodies of where He dwells. But an intercessor has to be acquainted with grief and death. You have to be able to literally lay down your life for the person or people you are interceding. Jesus said that Greater love has no one than this, than to lay down one's life for his friends (John 15:13). We see this example in the Life of Moses and Paul. When Israel set up the golden calf, God was ready to destroy the whole nation because of their sin. The Lord God was bent on executing justice and He said to Moses:
They have turned aside quickly out of the way which I commanded them. They have made themselves a molded calf, and worshiped it and sacrificed to it, and said, 'This is your god, O Israel that brought you out of the land of Egypt! And the LORD said to Moses, "I have seen this people, and indeed it is a stiff-necked people! Now therefore, let Me alone, that My wrath may burn hot against them and I may consume them. And I will make of you a great nation" (Exodus 32: 8-10 NKJV).
But Moses would not let Him alone. He fell down before the Lord and fasted for forty days and forty nights in an agony of intercession on behalf of the sinning Israelites. He neither ate bread nor drank water, because of all their sins which they had committed in doing wickedly in the sight of the Lord, to provoke Him to anger. (Deuteronomy 9:18) He was willing to literally lay down his own life and lose his own salvation.
Then Moses returned to the LORD and said, "Oh, these people have committed a great sin, and have made for themselves a god of gold! "Yet now, if You will forgive their sin—but if not, I pray, blot me out of Your book which You have written" (Exodus 32:31-32).
So the Lord changed His mind about the terrible disaster He had threatened to bring on His people. Paul also shared a depth of love for the Jewish people that he was willing to be forever cursed. Like the Lord Jesus, and Moses, he was willing to sacrifice his own life and salvation so that his Jewish brothers would be saved.
I tell the truth in Christ; I am not lying, my conscience also bearing me witness in the Holy Spirit, that I have great sorrow and continual grief in my heart. For I could wish that I myself were accursed from Christ for my brethren, my countrymen according to the flesh, who are Israelites, to whom pertain the adoption, the glory, the covenants, the giving of the law, the service of God, and the promises; of whom are the fathers and from whom, according to the flesh, Christ came, who is over all, the eternally blessed God. Amen (Romans 9: 1-5 NKJV).
Paul's intercession led to being given a revelation of how God would ultimately save the Israel in Romans chapter 11. Or, as there was with John Knox when he pleaded: "Give me Scotland, or I die!" In Rees Howells's biography, Intercessor Norman Grubb writes that:
But before He can lead a chosen vessel into such a life of intercession, He first has to deal to the bottom with all that is natural: Love of money, (See Matthew 6:24, Luke 16:13; 12:13-21; 1 Timothy 6:10, Matthew 19:16-30) Personal ambition, (See Galatians 5:19-21; James 3:14; Ecclesiastes 4:4) Natural affection for parents and loved ones, (See Matthew 10:34-38) The appetites of the body, (See John 6:27; 47-58) The love of life itself, (See Luke 14:26; John 12:24-26) All that makes even a converted man live unto himself for own comfort or advantage for his own advancement, even for his own circle of friends has got to go to the Cross (See Matthew 16:24-25).

It is no theoretical death, but a real crucifixion with Christ, such as only the Holy Spirit can make actual in the experience of His servant. Both as a crisis and process: Paul's testimony must be made ours: "I have been crucified with Christ [in Him I have shared His crucifixion]; it is no longer I who live, but Christ (the Messiah) lives in me; and the life I now live in the body I live by faith in (by adherence to and reliance on and complete trust in) the Son of God, Who loved me and gave Himself up for me" (Galatians 2:20 AMP).
The self must be released from itself to become the agent of the Holy Spirit (See Philippians 2:12-13) As crucifixion proceeds, intercession begins. By inner burdens and calls to outward obedience, the Spirit begins to live His own life of love and sacrifice for a lost world through His own life of love and sacrifice for a lost world through His cleansed channel.
We need to ask the Holy Spirit for the grace of prayer and intercession so that we can pray for a great spiritual awakening in our families, homes and nations. Many believers think there can be no revival because we are in the last days, but all past revivals have happened in the last days. We've been in the last days since the Day of Pentecost and we are now in latter part of the last days as Peter tells us in Acts 2:17-21.
No longer is it enough for God to raise up just a small handful of intercessors in every church; the whole Body of Christ in all nations of the world must turn to God in weeping and travailing for God to intervene.
Now to Him Who, by (in consequence of) the [action of His] power that is at work within us, is able to [carry out His purpose and] do super-abundantly, far over and above all that we [dare] ask or think [infinitely beyond our highest prayers, desires, thoughts, hopes, or dreams]—To Him be glory in the church and in Christ Jesus throughout all generations forever and ever. Amen (so be it) (Ephesians 3:20-21 AMP).