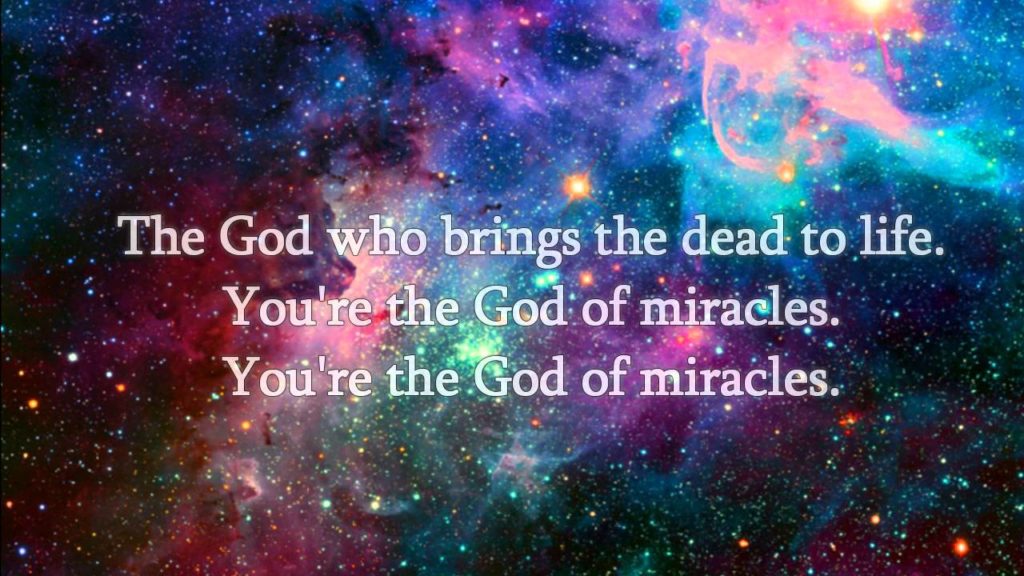 There are only two things that are certain to happen in any life. One is birth. The other is death. Everybody undergoes the experience of bereavement sooner or later. We eagerly looked forward for the birth of our baby boy whom we had named Joshua but we hardly looked forward to the pain of losing him through a stillbirth.
Anyway no one ever hopes this experience of losing a loved one ever happens to him or her but what do you do when it happens? You can lose a job, a business or get divorced and be restored at least here on earth. But what do you do when you've lost a loved one and there is no hope of seeing that person, that child on this side of heaven?  Believe me you can't find the right words to describe the pain of losing a child.
Sadly, in our marriage we've struggled with many miscarriages and I believe there is ripple effect of abortion that goes so much further than millions of people choosing to end a life can ever truly know.  To be honest, I often felt like I deserved it as a result of my past sinful lifestyle. Even though I know I was forgiven, the consequence of all my past immoral decisions left me with a lot of regret and remorse.
It reminds of that sinful woman in Luke's gospel who anointed Jesus' feet. In this story, it is the grateful immoral woman, and not the religious leader whose sins were forgiven and only those who realize the depth of their sin can appreciate the wideness of God's mercy and complete forgiveness that He offers them. Although our sins are scarlet, He has made us white as snow. Jesus said,
Therefore I tell you, her sins, many as they are, are forgiven her—because she has loved much. But he who is forgiven little loves little…..Your faith has saved you; go (enter) into peace –in freedom from all the distresses that are experienced as the result of sin (see Luke 7:36-50).
I understand when people start saying; you must have committed very horrible sins for your son to die. In some ways there might be right but I have seen so many Christians and servants of the Lord who have never aborted lose their babies through miscarriages or death.
We live in a fallen world that has pain, sickness and death and those who love God are not exempt from trouble.  Sometimes many things just don't make sense. Jesus said, "In the world you will have tribulation; but be of good cheer, I have overcome the world (John 16:33).
Suffering can be, but is not always, a penalty for sin. In the same way prosperity is not always a reward for being good. What appears to be evil at first may be seen as a path toward a greater good. The death of Christ on the cross was an evil thing, but the ultimate good—the triumph of salvation came out of it.
Where is God When Life Hurts?
The problem of pain and suffering keeps popping up, regardless of our attempts to explain it away. C.S. Lewis, who offered perhaps the most articulate explanation of pain, saw his arguments fade in significance as he watched the onslaught of borne cancer in his wife's body.  He said,
 You never know how much you really believe anything until its truth or falsehood becomes a matter of life and death to you.
Again someone might ask, What about someone who prays and does all the right things and yet the baby dies. Why did God allow my son to be knit together in his mother's womb for the whole 42 weeks and then take him? How do you go in a hospital expecting God will do a miracle and leave without one?
The answer all these questions are: I don't know. I don't have all the answers. I am also a fellow pilgrim, with struggles, questions and temptations. What I know is we live on promises not explanations.  The only answer to these questions I could find is in the words of Moses:
The secret things belong unto the Lord our God, but the things which are revealed belong to us and to our children forever, that we may do all of the words of this law (Deuteronomy 29:29). 
The reason some people do not receive answers or miracles to their prayers often belongs in the category of secret things.
It is vain for us to seek to pry God's secrets from Him. It is also disrespectful. If God withholds an answer, it is more important to trust than to understand. On the other hand, the words of Moses remind us to believe and to act upon those things He has clearly revealed in His Word and has made for us through the sacrifice of His Son Jesus Christ on the Cross.
The Lord also created our emotions and it is not sinful or inappropriate to express them as almost all prophets did. Jesus Himself expressed these feelings and had to ask the same questions we do ask when He agonized in the Garden of Gethsemane.
Luke tells us that before the final moment, God's own Son asked if the cup could pass from Him… being in agony of mind Jesus prayed more earnestly and His sweat became like great clots of blood dropping down the ground; and at the cross He cried out "God why have you forsaken me?
The cup He spoke of meant the terrible agony He knew he would endure—not only the horror of crucifixion on the old rugged Cross, but even worse, the total separation from God that He would have to experience in order to die for our sins.
Jesus suffered after being made sin for us. The Bible says, "For He made Him who knew no sin to be sin for us, that we might become the righteousness of God in Him" (2 Corinthians 5:21). Martin Luther said,
None has made Himself master of terrors save Christ, Who has conquered death and all temporal evils—even eternal death.
That's the hope we have that Jesus conquered sickness and death. For the wages of sin is death, but the gift of God is eternal life in Christ Jesus our Lord (Romans 6:23).  We have hope because without it, you can't make it.
It is been said that a person can live forty days without food, four days without water, four minutes without air, but only four seconds without hope. We know that we shall see our son again and other relatives who have gone before us. I also know that one day all my tears will be wiped away and all my questions will be answered. That's my hope. The Bible says,
Through whom (Jesus Christ) also we have access by faith into this grace in which we stand, and rejoice in hope of the glory of God. And not only that, but we also glory in tribulations, knowing that tribulation produces perseverance; and perseverance, character; and character, hope. Now hope does not disappoint, because the love of God has been poured out in our hearts by the Holy Spirit who was given to us (Romans 5:2-5 NKJV).

Although we may not be able to understand fully the pain we experience, but we know God loves us and all things work together and are fitting into a plan for good to and for those who love God and are called according to His design and purpose (Romans 8:28 AMP).
We also know that nothing shall separate us from the love of Christ. Shall tribulation, or distress, or death or persecution, or famine, or nakedness, or peril, or sword… Yet in all these things we are more than conquerors through Him who loved us (Romans 8:28-37).
But it is never wrong to express our true feelings to God and ask Him these questions. Corrie ten Boom and her family were arrested in 1944 by the Nazis.  Her father died a few days later but Corrie and her older sister Betsie remained in a series of prisons and concentration camps, first in Holland, and later in Germany. Her sister and her entire family died in a concentration camp, but through a clerical error, Corrie was released. A story is told of Corrie and Betsie Ten Boom that:
As Corrie held her dying sister in her arms she cried out to God, "How can the Lord let this happen? Bestsie looked up at her loving sister and said, "Corrie, "There is no pit so deep that God's love is not deeper still….If you know God you don't have to ask why.
Those who are precious to God are also important to Satan. Probably most of us know this to be true from the book of Job of as well. When Job protested his innocence and kept insisting that he was innocent. One of his friends Elihu presented his case to Job by asking him:
Why do you contend against Him? For He does not give account of any of His actions. Sufficient for us it should be to know that it is He Who does them (Job 33:13 AMP).
Yes, Job had lost his possessions and family in the first tests of the enemy, but he responded with the right attitude towards God by acknowledging God's sovereign authority over everything God had given him. So Job passed the test and proved that people can love God for who He is, not for what He gives.
As I have already mentioned suffering can be, but it's not always, a penalty for sin. In the same way prosperity is not always a reward for being good.

Horatio and Anna Spafford Story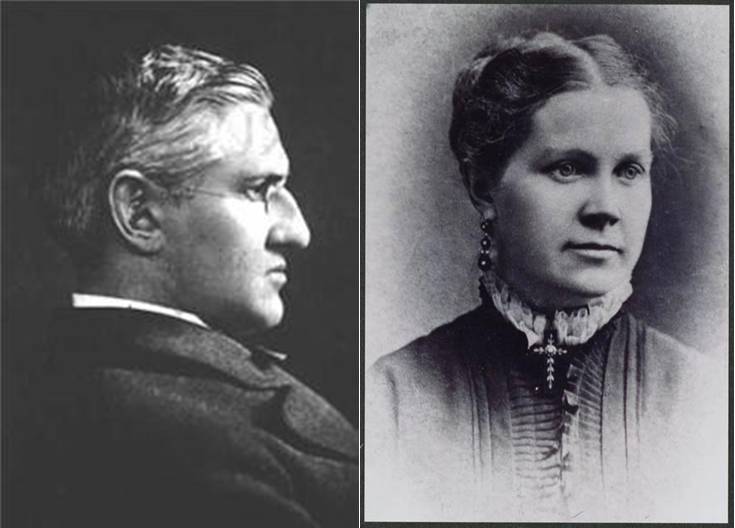 Horatio and Anna Spafford were a Christian family who lived in Chicago during the 1850s. They were pillars of the community, serving those in need and were supporters of D.L. Moody and helped establish his ministry.
In 1871 when the Chicago fire struck, the Spaffords worked faithfully to help the survivors in the aftermath of the fire. By 1873 the stress of their many years of relief work finally took its toll on Anna Spafford. Doctors advised Anna to take a vacation.
Her husband had visited France before and decided this would be the perfect place to take his family. He booked the voyage for the family on the Ville du Havre, considered to be the safest ship at that time.
With great anticipation, their four daughters along with their governess prepared for the voyage. As the date for their departure approached, a business problem prevented H.G. her husband Spafford from sailing with the rest of the family. He promised, however, to join them on their vacation as soon as possible.
During the journey across the Atlantic Ocean, on a calm, starry night, the Ville du Havre was rammed midship. Despite reassurances from the crew, the ship split in two and sank within 15 minutes, taking the Spafford family to the ocean's depths. Anna Spafford felt her infant daughter slip from her arms as she sunk under the water by the force of the sea.
Only by a miracle was Anna saved. A piece of wood planking had floated up under her unconscious body, bringing her to the surface. Only 57 people survived, including Anna and the governess. Gone were the Spafford's four precious daughters.
Upon arrival in France, Anna cabled her husband with just two words "Saved alone." In his grief-stricken state, H.G. Spafford quickly booked passage on another ship to meet his wife. While on the ship in a short break, the captain summoned Mr. Spafford to come to him in the wheel house.
Peering into the starry night, the captain said, "Sir, this is where the ship sank." After gazing into the watery grave of his four little daughters, his only son had died in 1871. Horatio wiped the tears from his eyes and retired to his cabin below. There he took a pen and paper and wrote:
When peace like a river, attendeth my way,
When sorrows like sea billows roll;
Whatever my lot, Thou has taught me to say,
It is well, it well, with my soul
It is well, with my soul
It is well, with my soul,
When the Spaffords returned home in America, they settled back to rebuild their lives and God blessed them with two children; a boy and a girl. Unexpectedly another tragedy struck once more and in 1880 their little boy of four years old died of scarlet fever. At this point their Church decided that these "acts of God" were a punishment upon them for their sins and they were told to leave.
I need to say that if you are trying to find the right words to say to someone who has lost a loved one, sometimes the best thing you can do is to say nothing at all. I think the best words you could hear from anyone in the midst of such grief would be, "There are no words. But am praying for you that God would give you the grace to endure."
Don't say anything other than that. The prophet Ezekiel showed a true heart of compassion when he visited the exiles at Tel-abib. Overcome by what he saw, he said very little; in his own words, he just sat there among them for seven days (Ezekiel 3:15).
Following this, the Spaffords decided to leave their hometown to find peace in the holy city of Jerusalem and the rest of the congregation that were not pleased with the church's rejection of the Spaffords decided to join them. By the grace of God they formed the American Colony in Jerusalem.
During and after World War I, the American Colony played a critical role in supporting Muslim, Jewish and Christian communities by running soup kitchens, hospitals, orphanages and other charitable projects.
It would be very difficult for any of us to predict how we would react under such circumstances experienced by the Spaffords. But we know that the God who sustained them would also be with us. No matter what circumstances should overtake us may we are able to say with Horatio Spafford… It is well; it is well, with my soul.
If we understand God's Providence correctly, we will be convinced that, for God's people, no suffering is ever meaningless. When we become angry and bitter with God; we cannot win because no one can begin to understand eternity.
It is better to admit that we cannot fathom the mystery of God's ways and just accept to be comforted by His attributes of love, mercy and forgiveness.
When suffering overwhelms us, the Lord asks us not to reject Him, but to respond to Him as children, trusting His wisdom and affirming as Corrie ten Boom said, that "no pit was so deep, that God's love is not deeper still."
When we all face hardship and discouragement, it is easy to lose sight of the big picture. But we are not alone; there is victory through Jesus Christ, and many have already made through life, enduring far more difficult circumstances than we have experienced.
Conclusion
In the presence of death eternal issues become real because no one is guaranteed tomorrow. Death is inevitable and each of one of us has a scheduled, personal appointment with Jesus Christ and its guaranteed you will keep this appointment.
The Bible says, and just as it is appointed for all men once to die, and after that the certain judgment (Hebrews 9:27 AMP).
To me as a Christian, the message is to turn to God in repentance, absolute trust, surrender and submission to our loving Father in spite of death, persecutions and sufferings.
There is nothing I can do right now except to pledge my life afresh for God's will and service.
These were some of the songs that really encouraged my heart during the funeral of my son.
It Is Well With My Soul
Still/Be Still My Soul
Just Be There