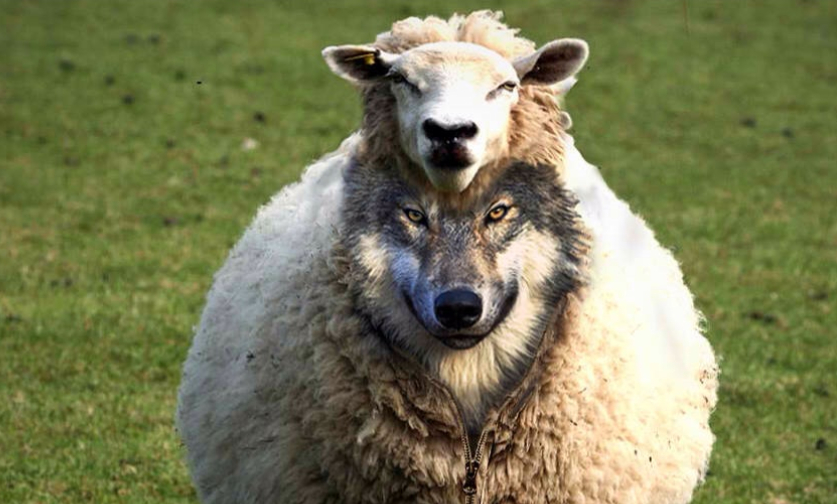 Continuing with Matthew 24 discourse, Jesus Christ further warned three times about the spiritual deception in the last days: The Bible teaches us that in the last days false apostles and prophets will become worse as we get closer to the end.
Take heed that no one deceives you.  For many will come in My name, saying, 'I am the Christ,' and will deceive many Then many false prophets will rise up and deceive many. Then if anyone says to you, 'Look, here is the Christ!' or 'There!' do not believe it.  For false christs and false prophets will rise and show great signs and wonders to deceive, if possible, even the elect. See, I have told you beforehand (Matthew 24:4-5, 11,24-25 NKJV).
Peter also predicted:
But there were also false prophets among the people, just as there will be false teachers among you. They will secretly introduce destructive heresies, even denying the sovereign Lord who bought them–bringing swift destruction on themselves.  Many will follow their shameful ways and will bring the way of truth into disrepute. In their greed these teachers will exploit you with stories they have made up. Their condemnation has long been hanging over them, and their destruction has not been sleeping (2 Peter 2:1-3 NIV).
Paul also called them false apostles and wolves:
…False apostles. They are deceitful workers who disguise themselves as apostles of Christ (2 Corinthians 11:13 NLT).

For I know this, that after my departure savage wolves will come in among you, not sparing the flock. Also from among yourselves men will rise up, speaking perverse things, to draw away the disciples after themselves (Acts 20: 29-30 NKJV).

Prophets Preach Repentance

True prophets must preach Repentance. True repentance is a firm, inward decision and a change of mind. Repentance is an inner change of mind resulting in an outward action of moving in a complete new direction. Repent therefore and be converted, that your sins may be blotted out, so that times of refreshing may come from the presence of the Lord (Acts 3:19 NKJV).
When we read the story of a prodigal son coming home after wasting his life in sin and other pleasures, this gives us a true picture of what repentance really means (see Luke 15:11-32). The prodigal son came to himself, when he was lonely, in rags, and hungry, filling his belly with the husks that the swine ate. At this point he a made an intelligent rational decision:
He said, How many hired servants of my father's have bread enough and to spare, and I perish with hunger! I will arise and go to my father, and will say unto him, Father; I have sinned against heaven, and before thee, And am no more worthy to be called thy son: make me as one of thy hired servants. And he arose, and came to his father. But when he was yet a great way off, his father saw him, and had compassion, and ran, and fell on his neck, and kissed him. And the son said unto him, Father, I have sinned against heaven, and in thy sight, and am no more worthy to be called thy son (Luke 15:17:21 KJV).
The Scriptures clearly indicate that he immediately carried out his decision. This is true repentance; which is the inward decision; then the outward act of that decision-he turned back to his father and headed home. The Bible teaches that true repentance must always go before true faith. John the Baptist in his ministry begins with preaching a baptism of repentance:
The voice of one crying in the wilderness, Prepare ye the way of the Lord, make his paths straight. John did baptize in the wilderness, and preach the baptism of repentance for the remission of sins" (Mark 1:3-4 KJV).
John's call to repentance was a necessary preparation for the revelation of the Messiah to Israel. In order for the Messiah to be revealed to Israel, they had to turn back to God in repentance. That is why the first message that Christ Himself preached after John had prepared the way before Him was to repent and believe in the gospel. First repent and then believe. That was the first command.
Now after that John was put in prison, Jesus came into Galilee, preaching the gospel of the kingdom of God, And saying, The time is fulfilled, and the kingdom of God is at hand: repent ye, and believe the gospel (Mark 1:14-15 KJV).
After His death and resurrection, Jesus told His disciples to go out to all nations preaching the gospel and that repentance and remission of sins should be preached to all nations, beginning at Jerusalem.
And said unto them, Thus it is written, and thus it behooved Christ to suffer, and to rise from the dead the third day: And that repentance and remission of sins should be preached in his name among all nations, beginning at Jerusalem (Luke 24:46-47 KJV).
Then after the resurrection, Peter quoted from (Psalm 16:8-11) and explained that David was not writing about himself because David had died and was buried (Acts 2:29) instead he (David) was writing prophetically (Acts 2:30) of the Messiah who would be resurrected. Again the emphasis is that Jesus' body was not left to rot in the grave but was, in fact resurrected and glorified. So after Peter's powerful Spirit filled message, the people were deeply convicted (though they were still unconverted) and they asked:
 Peter and to the rest of the apostles, Men and brethren, what shall we do? (Acts 2:37)
To this inquiry, Peter replied and gave a definite answer:
Then Peter said unto them, Repent, and be baptized every one of you in the name of Jesus Christ for the remission of sins, and ye shall receive the gift of the Holy Ghost (Acts 2:38).
Here again it is repentance first; after that, baptism and remission of sins. Fast forward when Paul was speaking to the elders of the church at Ephesus, he also outlines the gospel message which he had preached to them.
And how I kept back nothing that was profitable unto you, but have shewed you, and have taught you publicly, and from house to house, Testifying both to the Jews, and also to the Greeks, repentance toward God, and faith toward our Lord Jesus Christ (Acts 20:20-21 KJV).
The order of the Paul's preaching message was the same: first repentance, then faith. When you read and study the basic foundation doctrines of the Christian faith in (Hebrews 6:1-2). The order is repentance from dead works, then faith, baptisms and the rest.
Therefore leaving the principles of the doctrine of Christ, let us go on unto perfection; not laying again the foundation of repentance from dead works, and of faith toward God, Of the doctrine of baptisms, and of laying on of hands, and of resurrection of the dead, and of eternal judgment (Hebrews 6:1-2 KJV).
Throughout the New Testament, repentance is the first response to the gospel, and true repentance must always follow true faith. The Gospel contains a central core of revealed truth that has been accepted and upheld by the general Church throughout all generations which may be summed up as follows:
Jesus Christ is the divine, eternal Son of God, who became a member of the human race by virgin birth. He led a sinless life, died on the cross as a propitiatory sacrifice for the sins of humanity, was buried and rose again in bodily form from the grave on the third day. He ascended into heaven, whence He will return to earth in person; to judge the living and the dead. Everyone who repents of sin and trusts in the sacrifice of Jesus Christ receives forgiveness of sins and the gift of eternal life.