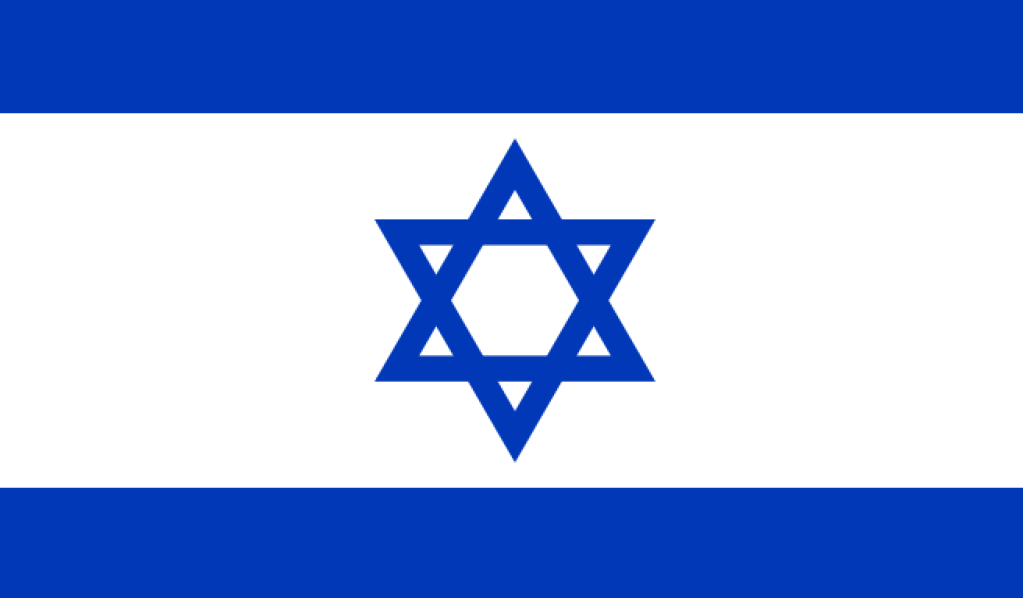 They will be re-gathered from all nations
In that day the Lord will reach out his hand a second time to bring back the remnant of his people— those who remain in Assyria and northern Egypt; in southern Egypt, Ethiopia, and Elam; in Babylonia, Hamath, and all the distant coastlands.  He will raise a flag among the nations and assemble the exiles of Israel. He will gather the scattered people of Judah from the ends of the earth. (Isaiah 11:11-12 NLT)
Though I have scattered them like seeds among the nations, they will still remember me in distant lands. They and their children will survive and return again to Israel. I will bring them back from Egypt and gather them from Assyria. I will resettle them in Gilead and Lebanon until there is no more room for them all.  (Zechariah 10:9-10 NLT)
God will use the Gentiles to bring the Jews to Israel
Thus says the Lord God: "Behold, I will lift My hand in an oath to the nations, and set up My standard for the peoples; They shall bring your sons in their arms, And your daughters shall be carried on their shoulders; (Isaiah 49:22 NKJV)
Birth of the New Nation
Who has heard such a thing? Who has seen such things? Shall the earth be made to give birth in one day? Or shall a nation be born at once? For as soon as Zion was in labor, she gave birth to her children. (Isaiah 66:8 NKJV)
The Land will be fruitful
In that day will I raise up the tabernacle of David that is fallen, and close up the breaches thereof; and I will raise up his ruins, and I will build it as in the days of old: That they may possess the remnant of Edom, and of all the heathen, which are called by my name, saith the Lord that doeth this.  Behold, the days come, saith the Lord, that the plowman shall overtake the reaper and the treader of grapes him that soweth seed; and the mountains shall drop sweet wine, and all the hills shall melt. And I will bring again the captivity of my people of Israel, and they shall build the waste cities, and inhabit them; and they shall plant vineyards, and drink the wine thereof; they shall also make gardens, and eat the fruit of them. And I will plant them upon their land, and they shall no more be pulled up out of their land which I have given them, saith the Lord thy God. (Amos 9:11-15 NKJV)
Prophecies that are yet to be fulfilled
All nations gathered against Jerusalem
Behold, I will make Jerusalem a cup of drunkenness to all the surrounding peoples, when they lay siege against Judah and Jerusalem. And it shall happen in that day that I will make Jerusalem a very heavy stone for all peoples; all who would heave it away will surely be cut in pieces, though all nations of the earth are gathered against it. (Zechariah 12:2-3)
Behold, the day of the Lord is coming, and your spoil will be divided in your midst. For I will gather all the nations to battle against Jerusalem; the city shall be taken, The houses rifled, And the women ravished. Half of the city shall go into captivity, But the remnant of the people shall not be cut off from the city. (Zechariah 14:1-2)
Their crucified Messiah will be revealed to them
And I will pour on the house of David and on the inhabitants of Jerusalem the Spirit of grace and supplication; then they will look on Me whom they pierced. Yes, they will mourn for Him as one mourns for his only son, and grieve for Him as one grieves for a firstborn. In that day there shall be a great mourning in Jerusalem, like the mourning at Hadad Rimmon in the plain of Megiddo. And the land shall mourn, every family by itself: the family of the house of David by itself, and their wives by themselves; the family of the house of Nathan by itself, and their wives by themselves;  the family of the house of Levi by itself, and their wives by themselves; the family of Shimei by itself, and their wives by themselves; all the families that remain, every family by itself, and their wives by themselves. (Zechariah 12:10-14 NKJV)
The Lord comes in glory and will rule the Earth
Then the Lord will go forth and fight against those nations, As He fights in the day of battle. And in that day His feet will stand on the Mount of Olives, Which faces Jerusalem on the east. And the Mount of Olives shall be split in two, From east to west, Making a very large valley; Half of the mountain shall move toward the north And half of it toward the south. Then you shall flee through My mountain valley, For the mountain valley shall reach to Azal. Yes, you shall flee as you fled from the earthquake in the days of Uzziah king of Judah. Thus the Lord my God will come, and all the saints with You. (Zechariah 14:3-5 NKJV)
Conclusion
In light of all these predicted prophecies we come to the mystery that was revealed to Paul which is some of the people of Israel have hard hearts, but this will last only until the full number of Gentiles comes to know the Lord Jesus Christ. And so all Israel will be saved.  For the Scriptures say:
The Deliverer will come out of Zion, and He will turn away ungodliness from Jacob; for this is My covenant with them, When I take away their sins. (Romans 11:27)
The Bible clearly teaches that God has two covenant people in the earth. Those two peoples are Israel and the Church of Jesus Christ. Israel is formed out of the natural descent from Abraham, Isaac and Jacob, whereas the Church is formed out of a supernatural regeneration through the Holy Spirit.