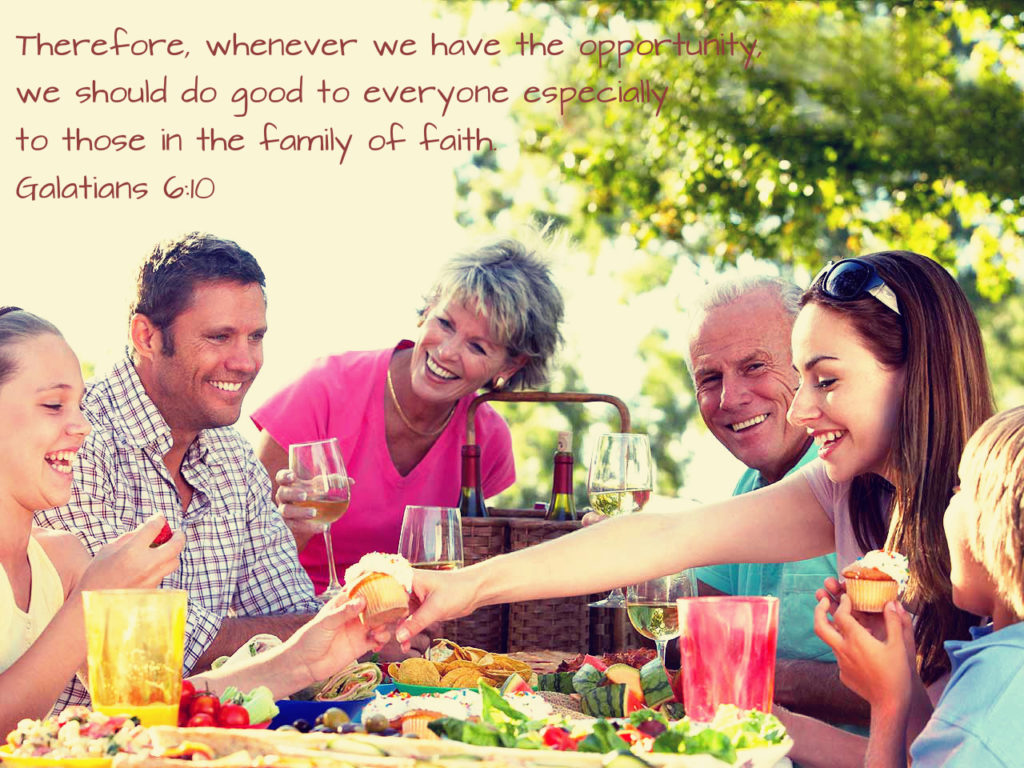 We now live in a society that is dominated by the individual. Of course there are many reasons for this individualistic society but one of them is the historical breakdown of the extended family. The generations of family, friends and relatives no longer live in close proximity to each other and we meet far less frequently, if at all.
This means that individuals are thrown back on their own resources. We form our own opinions with far less family or friends involvement, and we live our lives in way that suits us rather conforming with the requirements of the extended community.
In Africa, the extended family is still the major social unit but now it has been threatened by pressures such as famine, disease, and immigration to Western nations in search of better opportunities. Africans had a sense of corporate activities, family bonding and community loyalty but now it's also being threatened by technological advances like the internet, gadgets, phones, Iphones' Ipads, you name it.
So even Africans that had to rely more on community cohesiveness are finding that they have to cope on their own more and more, rather than rely on the family or the wider community.
In the West individualism is promoted by creating a dependency culture wherever possible. Once you remove the incentive to be creative and work and instead promote welfare for anyone and everyone who wants it, you've totally destroyed society. Furthermore, the people who are display those attitudes of government dependence are inclined toward antisocial racism, class warfare, poverty, apathy and criminal behavior.
When you preach to pay a "fair share of taxes" regardless of effort, hard work and sacrifice, the consequence of this would be greed, envy and jealousy. Those who are unproductive would wish to live and prosper at the expense of others. This leads to social unrest, loss of production and eventually to hatred between different racial groups.
The Martin Trayvon and George Zimmerman case is a good example when it comes to the increasing division between blacks and whites, as some on the other side of the media have inflamed racial  and emotional feelings associated with the case.
History teaches us that when any government generates a racial war between different color groups, or a class war between the rich, middle class and the poor, it finds it easier to take emergency action measures to secure national peace.
Strife has continued at an alarming rate within the West within the last few years. The Bible says that in the last days a wicked terrible coldness and a spirit of betrayal shall infect even the believers in the Lord Jesus Christ.
Brother will deliver up brother to death, and the father his child; and children will take a stand against their parents and will have them put to death…. (Matthew 10:21-22)

And then many will be offended, will betray one another, and will hate one another. (Matthew 24:10)
Christian brother will be handed over to the secret police by Christian brother, and women will be against men, children against parents, neighbor against neighbor, race and against race. This is now happening at a very exponential rate. Why is it happening?The answer can be traced directly to what Jesus said would happen in the last days…. Because of multiplied lawlessness and iniquity from the government and the people alike, the love of the great body of people (even Christians) will grow cold. (Matthew 24:12).
Many will turn away from the faith, be offended and betray one another. Why would they do it? To save their own lives. What is very frightening is that persecution of Christians is most likely to come from believers. At the moment the worst enemy of Christianity is complacency and lukewarmness. The cares and worries of this life have chocked out the seed of the Word of God in the hearts of most Christians.
God created us for koinonia. It is only in koinonia with Him and our fellow human beings that we can find true fulfillment in our lives. We need to pray that God will increase our love for our fellow human beings and discernment for the Lord to reveal the true motives of whom we call our friends. For true friendship cannot really be true unless that love that is shed abroad in our hearts by the Holy Spirit cements the friends together. (Romans 5:5)
We need to acknowledge that in many professing Christians, there is little evidence of true koinonia (fellowship).You can't assume a person is a Christian even if he/she claims to be one or if he uses any religious language. Knowing in whom a person can confide and whether that person truly knows Jesus Christ may mean the difference between life and death in these last days.