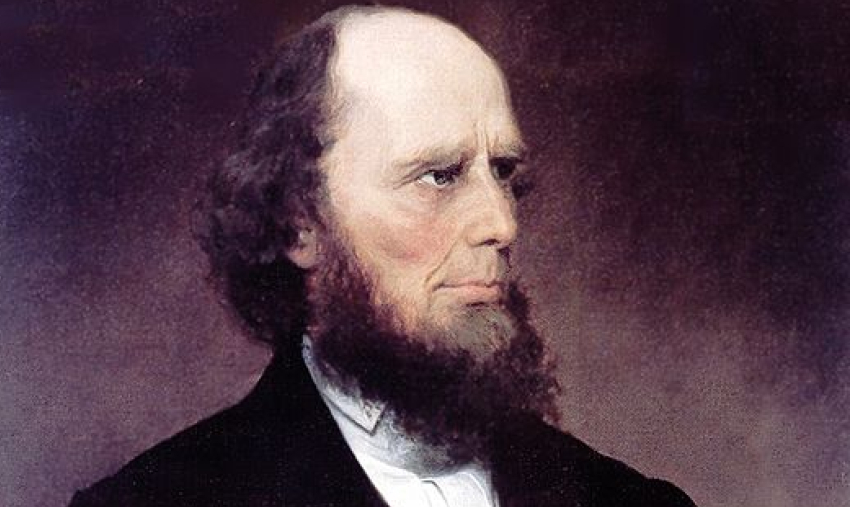 Revivalist Charles Finney
I beg of my brothers in Christ, and especially my younger brothers in Christ, not to think that these things were written in the spirit of reproach. I beg the churches, I beg the seminaries, to receive a word of exhortation from an old man who has had some experience in these things and one whose heart mourns and is weighed down because of shortcomings of the church, the ministers, and the seminaries on this subject.
Fellow believers, I implore you to consider this matter more thoroughly, to wake up and take it to heart. Do not rest until this subject of the outpouring of power from on high is brought forward into its proper place. Do not rest until it takes the prominent and practical position in the view of the whole church that Christ intended it should.
Mr. Finney says:
"I once knew a minister who had a revival fourteen winters in succession. I did not know how to account for it till I saw one of his members get up in a prayer meeting and make a confession." Brethren," he said," I have been long in the habit of praying every Saturday night till after midnight for the descent of the Holy Spirit among us. And now, brethren (and he began to weep), I confess that I have neglected it for two or three weeks. The secret was out. That minister had a praying church.
Revival Prayer
When God has promised a thing," said Charles G. Finney, "we are bound to believe we shall receive it when we pray for it. You have no right to put an 'if' say 'Lord, if it be thy will, give me thy Holy Spirit.' This is to insult God. To put an 'if' in God's promise when God has put none there, is tantamount to charging God with being insincere. It is like saying, 'O God, if thou art in earnest in making these promises, grant us the blessing we pray for."
I once heard in a discussion that groaning should be discouraged. People asked if God could produce a state of feeling where it was impossible not to groan. "Why, yes," the leaders answered, "but He never does." Then Paul must have been deceived when he wrote about groaning, "too deep for words." Edwards, too, was mistaken when he wrote his book about revivals.
Travail of soul is often a condition of prevailing prayer. "As soon as Zion was in labour, she gave birth to her children" (Isa 66:8) Paul said, "My little children, for whom I labour in birth again until Christ is formed in you" (Galatians 4:19). This implies that he had travailed in birth for them before they were converted. Indeed, travail of soul in prayer is the only revival prayer. If anyone does not know what this is, he does not understand the spirit of prayer. He is not in a revival state. He does not understand the passage of Romans 8:26-27.
So too the [Holy] Spirit comes to our aid and bears us up in our weakness; for we do not know what prayer to offer nor how to offer it worthily as we ought, but the Spirit Himself goes to meet our supplication and pleads in our behalf with unspeakable yearnings and groanings too deep for utterance. And He Who searches the hearts of men knows what is in the mind of the [Holy] Spirit [what His intent is], because the Spirit intercedes and pleads [before God] in behalf of the saints according to and in harmony with God's will.
Until he understands this agonizing prayer, he does not know the real secret of revival prayer.
Sources:
Charles Finney, Experiencing the Presence of God, (Published and Updated by Whitaker House, New Kensington USA 2000
The Complete Works of E.M.Bounds on Prayer (Published and Compilation by Baker Books, Grand Rapids, MI USA 2008)
Charles G. Finney, Lectures on Revival (Bethany House Publishers 1998)
Charles Finney Experiencing the Presence of God Power from on High 1996, 2000 (Whitaker House New Kensington, PA USA)