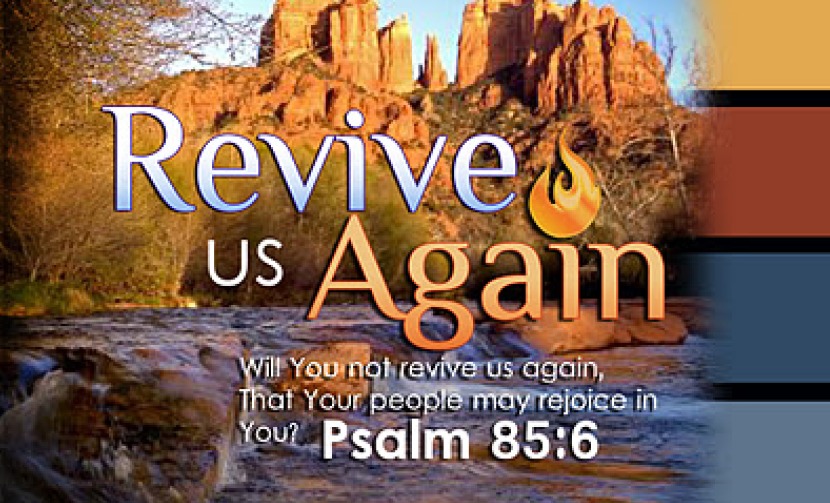 Many of us have a burden on our hearts especially on what is going on in the nations, but when we are called for prayer, we don't even know how to let the Holy Spirit groan and travail through us and as a result we bring forth wind (Isaiah 26:18). The Psalmist tells us that "Deep calls unto deep at the noise of Your waterfalls; All Your waves and billows have gone over me (Psalms 42:7).
Ravenhill clearly demonstrated that there is language of the Spirit beyond words—groanings  that cannot be articulated which defy language, that are above language, that are beyond language, that are the yearnings of the heart of God. These are committed to those who seek to know His will and care for the lost world and a feeble Church.
So too the [Holy] Spirit comes to our aid and bears us up in our weakness; for we do not know what prayer to offer nor how to offer it worthily as we ought, but the Spirit Himself goes to meet our supplication and pleads in our behalf with unspeakable yearnings and groanings too deep for utterance. And He Who searches the hearts of men knows what is in the mind of the [Holy] Spirit [what His intent is], because the Spirit intercedes and pleads [before God] in behalf of the saints according to and in harmony with God's will. We are assured and know that [God being a partner in their labor] all things work together and are [fitting into a plan] for good to and for those who love God and are called according to [His] design and purpose. (Romans 8:26-28 AMP)
As much as there are many practical ways of overcoming what we are going through at this time in history, but unless there is a true repentance and revival from the church and nations, things will not get better, there will be nowhere to run from this new world order. We need to pray that God will break our hearts so that we will feel the burden of the Lord in our lifetime.
The Bible says that while Jesus was being led through the streets to His crucifixion, and in spite of the fact that He was suffering so terribly, His heart was filled with compassion for these women who were weeping for Him. He saw their tears and He must have felt their broken hearts. He turned to them and said "Daughters of Jerusalem, do not weep for Me, but weep for yourselves and for your children." (Luke 23:28)
The Lord saw what would happen into the not too distant future, around 70-AD in only about 40 years, Jerusalem and the Temple would be destroyed by the Roman army under Titus in a very cruel and ruthless manner. Jesus saw the terrible things that these women and their children would soon experience.  Before that the Bible also makes it clear that Jesus wept for Jerusalem as He was returning to the city for the last time. Luke writes that:
Now as He drew near, He saw the city and wept over it, saying, "If you had known, even you, especially in this your day, the things that make for your peace! But now they are hidden from your eyes. For days will come upon you when your enemies will build an embankment around you, surround you and close you in on every side, and level you, and your children within you, to the ground; and they will not leave in you one stone upon another, because you did not know the time of your visitation." (Luke 19:41-44 NKJV)
The prophet Joel also says:
Therefore also now, says the Lord, turn and keep on coming to Me with all your heart, with fasting, with weeping, and with mourning [until every hindrance is removed and the broken fellowship is restored]. Rend your hearts and not your garments and return to the Lord, your God, for He is gracious and merciful, slow to anger, and abounding in loving-kindness; and He revokes His sentence of evil [when His conditions are met]. (Joel 2:12-13 AMP)
The nation of Israel was told to turn to the Lord with all their hearts with weeping, fasting, and mourning before the impending Day of Judgment could come. The people of God had become prosperous and complacent. They decided to take God for granted and turned to worshiping idols.
So the Lord through the prophet Joel warned them that this kind of attitude would bring destruction unless they repented. Is it any different from us today? The truth about all human flesh is that when we come to a place of comfort, we tend to forget God.
When you study the Old Testament from the beginning to end, you find that the Israelites sought God, repented and prayed when things were not going well, and God in His grace and mercy heard and answered their prayers. But once everything was going well, they forgot where they had come from, and what God had done and backslid again.
In their desperation, they remembered God and did the right thing. In prosperous times they forgot God and sinned-time and time again. Unless we fast, pray, and weep before the Lord with true repentance for the sins of our nations, we would also face certain judgment.
Who knows but what He will turn, revoke your sentence [of evil], and leave a blessing behind Him [giving you the means with which to serve Him], even a cereal or meal offering and a drink offering for the Lord, your God? (Joel 2:14)
We need to cry out to God for a revival first in our own respective homes, families, and churches. We do know that God answers the prayers of His people. If we first humble ourselves first, then God will answer the fervent petitions of His people to spare their land. It is time to weep and pray for God's mercy and grace to prevail.
It is time to weep because the most of the Church is backslidden and has drifted far away from the Lord throughout the world. We need to pray for God to raise a new generation of intercessors who will hold the horns of the altar and who will cry out in agony to God for Him to intervene.
It is only prayer and intercession that can change a nation. You cannot make laws for holiness and righteousness. It will take only the mercy and grace of Christ to save us. It is not capitalism, or communism, or Nazism or any kind of tyrannical government that is the problem.
The Bible doesn't differentiate between capitalism, or communism, or Nazism or any kind of dictatorship. It is much easier to fight human beings but unfortunately the real battle is not against flesh and blood or political systems, but we are at war with the invisible world of these systems.
For we are not fighting against flesh-and-blood enemies, but against evil rulers and authorities of the unseen world, against mighty powers in this dark world, and against evil spirits in the heavenly places. (Ephesians 6:12 NLT)
The only thing that can restrain all this end-time evil is genuine revival and a Great Awakening. The powers of darkness must be confronted spiritually with fasting, prayer, intercession, repentance, forgiveness, and getting wisdom that comes from abiding in and loving God's Word. If our hearts are set on fire with the power of the Holy Spirit, then a revival and a Third Great Awakening can overcome the enemy in these challenging times.