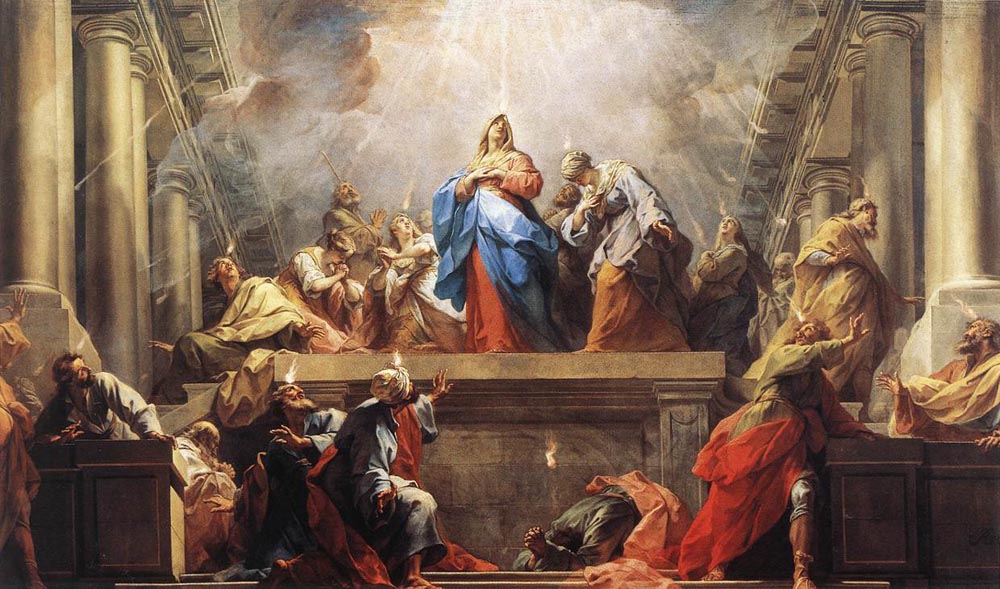 Many historians hold the view that Western Christianity came directly from Pentecost, or even twenty to thirty years after Pentecost. So this means it would have been the original New Testament form of Christianity. Paul makes it clear that the gospel message he preached was not based on mere human reasoning, and he received it from no human source, and no one taught him. Instead he received it by direct revelation from Jesus Christ. (Galatians 1:11-12)
He also made it clear in Galatians 1:8-9 that "Let God's curse fall on anyone, including us or an angel from heaven, who preaches a different gospel than the one we preached to you. And he emphasized it again in verse 9… "I say again what we have said before: If anyone preaches any other gospel than the one you welcomed, let that person be cursed." According to David Gardner:
It was this type of Christianity which was received from Lord Himself that all the apostles proclaimed and which was held in Rome by these early Christians between the years AD 60 and 62 when the apostle Paul was there preaching it and it was this gospel which became embodied in the epistles and Gospels. And it would have been this type of Christianity which was carried to Britain, if the speed of travel in those days allowed for it to arrive at an early date.

God planned it that way not just in Britain, but the arrival of Christianity in the world itself. Just as God planned and foreordained when and where His Son should come into the world to die for men's sins, so he had foreordained the ways by which the good news concerning Jesus Christ would spread throughout the world, including just when it was to arrive in different places and countries, and by what means.
After our Lord Jesus Christ had been crucified and had risen again, God began to put his predetermined plan into operation. God had been preparing the way long before the Savior was born.
The rise of the Roman Empire was one of the tools God used by preparing the way, everywhere for the spread of Christianity to the four corners of the world in a very short time by the roads built and guarded by the Roman soldiers.
It should be emphasized that, in all this, God was preparing the way, everywhere, for the arrival of Christianity. And it was definitely established in Britain at least early as the Roman occupation in AD 43-only ten years after Pentecost. So God was at work in Great Britain to ensure that this nation was truly built on Christian foundations and God must have had a purpose for doing this.
It reached a period in England when the pure, original gospel was lost, and a period of great spiritual and moral darkness followed, not only in Britain but also all over Europe. So England entirely lost her original Biblical Jewish-Christian foundations. In 1506, the Church of Rome undertook one of the grandest and most expensive projects: the building of a new St. Peter's Basilica as the centrepiece of the Vatican.
The Church was to be so lavish and so huge that, when completed one hundred and fifty years later, it was the largest church ever built and remained so until 1989. This project was too expensive, and, as a source of fundraising, the Church turned to—or more accurately turned up—the sale of indulgences.
This practice of granting indulgences –remission of punishment for sins through the intercession of the Church-already had a long history. Early on, indulgences were granted when a sinner performed some hazardous duties for the Church—like going on a crusade.
This crusade in the Holy Land got you forgiveness for all sins ever committed. Later it became possible to buy indulgences on your deathbed which meant you would enter heaven immediately, bypassing purgatory.
Pope Sixtus IV's fundraising campaign touted indulgences that would free your deceased loved ones suffering from purgatory. Engaging in emotional extortion, Church envoys resorted to imitating the anguished wailing of parents who, in the throes of holy purification fires, pleaded with their children to buy an indulgence and ease their torment.
Auctioning of indulgences to the highest bidder—on the basis of "buy now, pay nothing later" was another favorite tactic. The state of the affairs was so shocking that in 1512, Johann Geiler, the famed preacher from Strasburg, predicted that God Himself would see to the much needed house-cleaning:
Since neither pope, nor emperor, kings nor bishops will reform our life, God will send a man for the purpose. I hope to see the day …but I am too old. Many of you will see it: think, then I pray you of these words.
The reformer whose coming Geiler foretold was none other than Martin Luther. The Holy Spirit moved upon the heart of this man and his heart was opened to the truth that no man can earn salvation by his own personal works or merit as Rome had taught.
The Lord's plan was that man could be saved eternally from the guilt of sin by simply trusting in what the Lord Jesus Christ had done on the Cross to atone for his sins.
Luther got this revelation that man was made righteous in the sight of God, and could then be accepted by Him. The scales fell off the eyes of Martin Luther and he realized he was now truly born again, which revolutionised his spiritual experience. By this time, the sale of indulgences had reached a fever pitch.
Luther reacted by posting his protest-the now famous "Ninety-Five Theses" on the door of All Saints Church in Wittenberg on October 31, 1517. The Consequence was that his protest reached Rome, and he was asked, in no uncertain terms, to recant. He refused, proclaiming his famous defense, "Here I stand, and I cannot do otherwise." He was excommunicated four years later.
The experience of his new birth sparked off the movement of the Spirit of God on the Continent which became to be known as the Reformation. This movement spread from Wittenberg to Geneva, began to take root in Scotland, and then came to England, that within a space of ten years it had spread so rapidly and overrun the Continent.
But unfortunately we have forgotten God historically, spiritually and morally. There is no easy solution for our nations and for us as individuals except to:
Repent (change your views and purpose to accept the will of God in your inner selves instead of rejecting it) and be baptized, every one of you, in the name of Jesus Christ for the forgiveness of and release from your sins; and you shall receive the gift of the Holy Spirit. For the promise [of the Holy Spirit] is to and for you and your children, and to and for all that are far away, [even] to and for as many as the Lord our God invites and bids to come to Himself. (Acts 2:38-39 AMP)